416th Bombardment Group (L)
Escape and Evasion (E&E)
Reports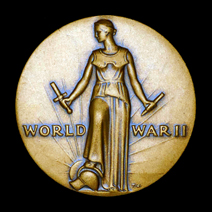 Return to Table of Contents
Return to POW/Evader Index
---
To date, 11 Escape and Evasion (E&E) Reports have been located for Soldiers of the 416th Bomb Group.
These reports were created by the Military Intelligence Service (MIS) Escape and Evasion Section (MIS-X) in London.

All of the 416th BG Soldiers who have E&E Reports were shot down in France and were assisted by
local French men and women, members of the French Resistance, Maquis and/or French Forces of the Interior (FFI).
---



General E&E Report Information



When a Soldier was returned from enemy territory, they were interrogated by representatives of the Allied Military Intelligence and an Escape and Evasion Report generated. Although these reports are idenified as "Escape and Evasion", not all Soldiers actually escaped and/or evaded capture. For example, Lt. Harry Hewes was liberated from a hospital when the Allies regained control of Paris.

For American service men, each report was assigned a MIS-X Report Number (for example, "EE-1742"). Some reports were also assigned an identification number such as "I.S.9(WEA)/1/160/990" by either the British MI9 or IS9 organizations. Per Michael Moores LeBlanc, "E&E numbers (American designation) or SPG numbers (British Common Wealth Forces) weren't assigned until they had been debriefed & interrogated in London when they returned there."


The National Archives and Records Administration (NARA), Escape and Evasion Reports, 1942 - 1945 website includes the following description of E&E Reports.

"Function and Use": These reports were developed to collect and evaluate data on escape and evasion activities in the European Theater of Operations.

"Scope & Content": This series consists of Escape and Evasion Report Files. Reports typically include a brief questionnaire concerning the use of escape and evasion (E&E) training and equipment; an interrogation form with unit designation, target information (if applicable), number of missions flown (if applicable), date considered missing in action, date returned to U.S. or allied control, country of escape or evasion, and a listing of crew members (or other service personnel) with official disposition; a verification of the identity and trustworthiness of escapee or evader; a certificate safeguarding prisoner of war and/or escape and evasion information; an outline of topics to be covered in the narrative; and a typed or handwritten narrative that documents the escape and evasion experience of the escapee or evader.


An excellent "Explanation of E&E Report Content" from Michael Moores LeBlanc can be found on the 100th Bomb Group (Heavy) Foundation web page Escape & Evasion - An Introduction (PDF).


USAAF "Escape and Evasion Reports, 1942 - 1945" available at NARA. British MI9 or IS9 E&E reports are available from the British TNA (The National Archives), some on-line. The MI9/IS9 reports included on various 416th.com POW/Evader Memorial web pages were graciously provided by researcher Michael Moores LeBlanc from his personal collection.


It is important to note that E&E Reports often contain details concerning other Soldiers encountered during a given Soldier's time behind Enemy lines. Thus, while researching a given Soldier, it may be worthwhile to read E&E Reports for other men mentioned.






French Helpers



E&E Reports often include information about "Helpers" - courageous men, women and even children who risked and sacrificed much - even the threat of execution - to assist, shelter, feed and provide civilian clotthing to Allied Soldiers escaping and/or evading Nazi capture. After the War was over, Allied authorities researched these brave Helpers and developed dossier files on many of them, along with alphabetical Helper lists. Note that while Helpers existed in all the European, African and Middle Eastern countries occupied by Germany during WWII, the focus for the 416th Bomb Group E&E Soldiers is on French Helpers.

Alphabetical lists of French Helpers are available at Britain's The National Archives (TNA) and American National Archives and Records Administration (NARA). Although these two lists often include the same Helper names, each list is distinct and include names not present on the other list, and it is important to note that many of the Helpers found in E&E Reports were not identified and listed post-War.

The British French Helpers list is "Register of Helpers, I.S.9 (Awards Bureau) Paris" (TNA index), containing over 20,000 names. While this list is not available on-line from TNA, in 2012 researcher John Howes photographed all 1,500 pages at the Archives in Kew, England, and Bruce Bolinger has posted them on his WWII Netherlands Escape Lines website (see Helpers of Allied Airmen - French). Additionally, French researcher Franck Signorile transcribed these images into a digital French Helper Names database available on his L'Aide Aux Aviateurs Allies website. Bruce Bolinger's French Helper Database webpage also includes a link to a Microsoft Excel file version of Franck Signorile's database.

The American "Consolidated List of French Helpers, 1946 - 1946" (NARA index) list contains approximately 12,000 names, and IS available for on-line download as multiple PDF files. Bruce Bolinger provides a single composited, searchable PDF file of this list - NARAFrenchHelpersOCR-1.

See also the following which provide more details regarding French Helpers and associated Lists: Helpers of Allied Airmen - French and L'Aide Aux Aviateurs Allies - FAQ.

Helpers identified in the 416th BG E&E Reports are included below, and when a Helper's name has been correlated to a "Register of Helpers, I.S.9 (Awards Bureau) Paris" image, that indexed name along with a link to the image is also included.





416th BG E&E Reports and Helpers

Boyer, Harold E. (S/SGT.) Escape & Evasion Report EE-1465 (Original NARA On-line Report)
Helpers listed in E&E Report:
Mme. Jeanne Vignon-Tellier, 137, Rue Vulfran - Warme, Amiens - Somme (I.S.9 Register of Helpers Index Name: Mme VIGNON-TELLIER)


Buskirk, Joseph A. (SGT.) Escape & Evasion Report EE-1200 (Original NARA On-line Report)
Helpers listed in E&E Report:
Name Unknown, farmers, both members of the FFI
Helpers Identified in The Atlanta Constitution Newspaper Clipping, 17-May-1975:
Mr/Mrs Clotaire Larcher (I.S.9 Register of Helpers Index Name: Mme Clotaire LARCHER)


Dugan, John (SGT.) Escape & Evasion Report EE-1743 (Original NARA On-line Report)
Helpers listed in E&E Report:
Name Unknown, local farmer from the village of CANCHY
Name Unknown, helper from CANCHY
M. et MME. ANICET PLE, MARCHEVILLE, SOMME
M. VICTOR GAFFET, MARCHEVILLE, SOMME
M. ROGER COINTE, MARCHEVILLE, SOMME


Hart, Gerald E. (SGT.) Escape & Evasion Report EE-1483 (Original NARA On-line Report)
Helpers listed in E&E Report:
M. HUVY, LOUVIERS
Mr. DACE, LOUVIERS
M. ARTHUR, LOUVIERS


Hay, Jamie E. (SGT.) Escape & Evasion Report EE-1199 (Original NARA On-line Report)
Helpers listed in E&E Report:
Name Unknown, Farmers, all with FFI
Helpers Identified in The Atlanta Constitution Newspaper Clipping, 17-May-1975:
Mr/Mrs Clotaire Larcher (I.S.9 Register of Helpers Index Name: Mme Clotaire LARCHER)


Hewes, Harry E. Jr. (2nd LT.) Escape & Evasion Report EE-2455 (Original NARA On-line Report)
Helpers listed in E&E Report:
Nelle Clotilde Tassemurd, 85 Boulevard Victor Hugo, Clichy, Seine
D. Dreiss, 63 Bd de Lorraine, Cliche (Seine)
Mme Simone Bedu, 115 Rue Klock, Seine, Clichy
Docteur Andre Metais, 15 Rue Martissot, Clichy, Pereire 05-17, Sur - Rendez-vous (I.S.9 Register of Helpers Index Name: Dr Andre METAIS)


Jokinen, William R. (1st LT.) Escape & Evasion Report EE-2943 (Original NARA On-line Report)
Helpers listed in E&E Report:
Escaped from POW Column, No Helpers listed in EE Report,


Molver, Vern E. (S/SGT.) Escape & Evasion Report EE-1742 (Original NARA On-line Report)
Helpers listed in E&E Report:
M. CHEVALIER, DANCOURT (I.S.9 Register of Helpers Index Name: M Marcel CHEVALIER)
CLEMENTE ELIAN, FRESNOY-FOLNY (I.S.9 Register of Helpers Index Name: Mlle Eliane CLEMENT)
MADELEINE LIOT, FRESNOY-FOLNY (I.S.9 Register of Helpers Index Name: Mlle Madeleine LIOT)
EVOD DELMARRE, farm 4 kms from FOUCARMONT ( 25 kms SSE of EU) (I.S.9 Register of Helpers Index Name: M Evode DELAMARE)
MME. DELMARRE, FOUCARMONT (I.S.9 Register of Helpers Index Name: M&Mme DELMARRE)


Newkirk, Arlington W (S/SGT.) Escape & Evasion Report EE-1262 (Original NARA On-line Report)
Helpers listed in E&E Report:
M. Got, Les Essarts
M. Coxx, ST. Hubert (I.S.9 Register of Helpers Index Name: M Pierre-Evrard COCKX)
M. Charles Godard, ST. Hubert
Mme. Lillie de Costa, Paris


Palin, William H. (1st Lt.) Escape & Evasion Report EE-1482 (Original NARA On-line Report)
Helpers listed in E&E Report:
M. MAURICE LEROY, BEAUMONT
M. et MME PIERRE WALLET, ROCQUEMONT


Potter, Harold A. (SGT.) Escape & Evasion Report EE-1002 (Original NARA On-line Report)
Helpers listed in E&E Report:
Name Unknown, Frenchman's house near St. Pierre


---
See Also:
Prisoner Of War (POW) Camps
POW/E&E Terms and Acronyms
POW/E&E Sources, References, Resources