416th Bombardment Group (L)
Laon/Athies Aerodrome, France
Station A-69
13 February 1945 to 25 May 1945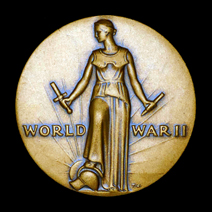 Return to Table of Contents
---
Laon/Athies map. Exhibit # 6, Apr, 45 (AFHRA)


Airfield Sketch (AFHRA, Reel=6637 / IRISREF=A5617 / IRISNUM=215629)



Approximate area of Laon/Athies Aerodrome Station A-69
Extracted from GSGS-4336/AMS-M603 Sheet 15 - "St Quentin" 1:100:000 Military Topographic Map
(Downloaded from Perry-Castaneda Library Map Collection - Army Map Service Topographic Map Series,
Belgium, Series 2364, 1:100,000, U.S. Army Map Service, 1937,
St Quentin sheet)
(Annotated Full Map PDF)
Laon/Athies Aerodrome, France - Google Maps 2019
Approximate Latitude/Longitude: 49.59375000,3.70625000 (49° 35' 37.5" N, 3° 42' 22.5" E) (Click to view in Google Maps)
Located about 3 miles east of the city of Laon, France.

---
Situation Room - Laon 1945

(F.J. Cachat photo)




Makeshift construction in the 670th Bomb Sq. living area at Laon-Athies
1Lt. Francis (Sandy) Brewster - 670th pilot (photo courtesy of Wayne Downing)

Capt. Stanley, Lt. Roberts, Capt. Jacobsen at 668th Bomb Sq. quarters
Laon-Athies, France - Spring 1945 (photo courtesy of Phil Stanley)

Downed German FW-190 near Laon-Athies
Left to right: Harold Shapiro, Bob Kehres, Jim Abbott, Dick Shaefer, French Driver
(photo court
esy
of Bob Kehres, 670th Engineering Officer)
F/O Elizabeth "E.O." Turner - 670th Bomb Squadron
in the doorway of his tent quarters at Laon-Athies Air Base, France 1945
(photo courtesy of Wayne Downing)





670th BS living area, Laon-Athies France 1945
Left to right: Jim Abbott (670th Ordnance officer),
E.O. Turner (670th Pilot), Hugh Monroe (670th Pilot), Unknown.

(photo courtesy of Wayne Downing)


Lt. Bruce Morris (B/N), front (officer in rear unknown) at 670th Bomb Sq. living quarters,
Laon-Athies Aerodrome, France (photo courtesy of Wayne Downing)


Visiting aircraft at Laon-Athies in 1945

P-51 Mustang and British Lancaster bomber (photo courtesy of Bob Kehres)

---
See Also:
Laon/Athies page at the American Air Museum
Wikipedia Laon-Athies Air Base page