416th Bombardment Group (L)
Mission # 148 -- September 29, 1944, Friday AM
Bitburg, Germany
Warehouse and Marshalling Yard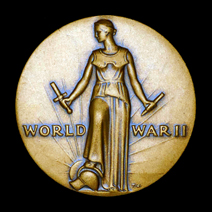 Previous Mission # 147
Mission List
Next Mission # 149
Return to Table of Contents
---
Summary of Operations
Field Order : 4-572
OpRep # : 129
Nature of Mission : Bombing
Mission Status : Attacked
Take-off Time : 0746
Time Over Target : 0928
Landing Time : 1056
Duration (Hrs:Min) : 3:10

Place of Take-Off : A-55 Melun/Villaroche, France
A/C Dispatched : 36 Total -- 26 A-20G's, 10 A-20J's
Illustration &nbsp : PHOTO ANOTATED PRINT 2044 IX T.A.C. 12 SEP
Illustration Ref : 019062, 023061
Secondary Target : No Alternate Targets Authorized
Summary of Results : One flight scored Excellent, two Unknown, three did not attack - smoke obscured target

Primary Target Latitude/Longitude: 49.96467,6.52730 (49° 57' 53" N, 6° 31' 38" E)
(Latitude/Longitude based on Google Maps, Visual match to Strike Photo)
(See Latitude/Longitude Coordinates and Target Identifiers for more information.)

Scanned original Mission 148 documents (multipage PDF files)
Mission Folder
Reports Folder
OpRep # 129
Fuel Use
If nothing happens on Click, check to see if the PDF file was automatically saved to your computer. Depending on Internet speed, the display or download may be slow.
These Public Domain, Declassified Mission documents were graciously provided to the 416th BG Archive by the dedicated staff of the
Air Force Historical Research Agency
(AFHRA).
An on-line index of records held by AFHRA up to 2001 is available at
Air Force History Index.org
.
Most of these PDF files are unaltered originals provided by the AFHRA, a few have been re-organized.
Pages may be out of sequence; files may contain scanned blank pages and/or pages scanned upside-down; some pages may be included in more than one file.
The "Mission Folder" usually contains the majority of documents for a Mission, including Field Orders, Status Reports, Pilot Interrogations, Photos (if available), etc.
---
Loading List 1, Box I
Loading List 2, Box II
---
Missing Air Crew Reports, Aircraft Accident Reports, and other incidents


Date
Report



A/C
Serial #
Type
Mis-
sion
#
Bomb
Sq
Location
Personnel (Status when available)
Sep 29, 1944
Friday
MACR
9273
43-21759
A-20G
148
670
Bitburg, Germany
Nordstrom, Arthur William (MIA, KIA)
Gossett, Joseph Dervin (MIA, POW, RMC, RTD)
Miller, Robert Lee (MIA, KIA)
Sep 29, 1944
Friday
MACR
9188
43-21961
A-20G
148
669
Boukamp, Tonnis NMI (MIA, KIA)
Wing, Jeong Shew (MIA, POW, RTD)
Colosimo, Russell J. (MIA, POW, RMC, RTD)
Sep 29, 1944
Friday
No_Report
43-10190
A-20G
148
669
Kehoe, John William (WIA)
Arendt, Emil A. (Not Injured)
Richardson, Lutie L. (Not Injured)
To view more information regarding an Incident/Report, click on the Report hyperlink.
(
= Entries having actual Reports available for review.
= Entries having additional Images or Photos.)
To view an individual's Memorial page, click on the "Name" hyperlink.
---
Mission Loading Lists Transcription
Mission # 148 -- September 29, 1944, Friday AM
Bitburg, Germany -- Warehouse and Marshalling Yard
Included are Box, Flight and Position; Bomb Squadron; Aircraft Serial Number, Fuselage Code and Model; and Crew Members
transcribed from individual mission Loading List documents by Chris and Mary Adams and Carl Sgamboti.
Some information, such as Squadron, Serial Number, etc. has been expanded from other documents.
Box I -- Flight I
1 668th
43-9444 5H-J A-20J
Maj Price, R.F.
Lt Hand, A.R.
S/Sgt Damico, E.A.
Sgt Bentzler, D.H.
2 668th
43-21717 5H-P A-20J
Lt Andersen, C.J.
Lt Babbage, W.
Sgt Euga, P.G.
Sgt Schafer, E.L.
3 668th
43-9894 5H-R A-20G
Lt Kreh, E.B.
S/Sgt Schenck, D.R.
S/Sgt Shelton, E.

4 668th
43-9907 5H-O A-20G
Lt Ebenstein, G.
S/Sgt Adair, F.L.
S/Sgt Love, C.F.

5 668th
43-21760 5H-Z A-20G
Lt McCready, T.D.
Sgt Lemonds, W.E.
Sgt Fuehrer, W.F.

6 668th
43-10226 5H-E A-20G
Lt Saidla, J.B.
Sgt Cavanagh, A.F.
Sgt Harris, J.M.

Box I -- Flight II
1 670th
43-9439 F6-J A-20J
Lt Atkinson, P.G.
Lt Ackerson, D.G.
S/Sgt Swafford, J.O.
S/Sgt Glynn, P.F.
[Did Not Bomb]
2 670th
43-9892 F6-L A-20G
Lt Murphy, T.A.
Sgt Ricketson, J.J.
Sgt O'Connell, L.W.

3 670th
43-21810 F6-P A-20G
Lt Barausky, P.P.
S/Sgt Wilson, B.R.
Sgt Hall, M.

4 670th
43-9224 F6-E A-20G
Lt Ostrander, W.B.
S/Sgt Wilson, J.E.
S/Sgt Binney, I.

5 670th
43-9380 F6-N A-20G
Lt Musgrove, W.
Sgt Seighman, H.O.
Sgt Licker, M.

6 670th
43-9689 F6-I A-20G
Lt Merritt, T.S.
Sgt Basile, A.C.
S/Sgt Gatti, R.J.

Box I -- Flight III
1 670th
43-9452 F6-Q A-20J
Lt Harrold, F.J.
Lt Brewer, W.E.
S/Sgt Griffin, E.L.
S/Sgt Maziasz, C.W.
[Did Not Bomb]
2 670th
43-9207 F6-B A-20G
Lt Popeney, H.
Sgt Arnett, W.E.
Sgt Candler, H.C.S.

3 670th
43-9720 F6-F A-20G
Lt Warren, J.R.
Sgt Stroup, C.C.
Sgt Turpin, S.J.

4 670th
43-21759 F6-G A-20G
Lt Nordstrom, A.W.
S/Sgt Gossett, J.D.
S/Sgt Miller, R.L.
[Missing]

5 670th
43-9674 F6-R A-20G
Lt Turner, E.O.
Sgt Sienkiewicz, J.
Sgt Belcas, J.O.

6 670th
43-9905 F6-K A-20G
Lt Sheley, S.H.
Sgt Friday, L.R.
Sgt Collier, J.L.

Box I
SPARE 669th
43-9376 2A-O A-20G
Lt DuBose, M.W.
Sgt Griffin, D.L.
Sgt Walters, J.H.
[Returned Early as Briefed]

Box II -- Flight I
1 668th
43-10125 5H-M A-20J
Capt McNulty, G.M.
Lt Bursiel, F.H.
S/Sgt Fejes, J.A.
S/Sgt Judd, E.R.
2 668th
43-21719 5H-V A-20J
Lt Miracle, R.V.
F/O McCartney, T.M.
S/Sgt Sieg, B.C.
S/Sgt Burkhalter, J.C.
3 668th
43-9362 5H-L A-20G
Lt Evans, H.M.
Sgt Skeens, C.L.
Sgt Merritt, O.N.

4 668th
43-9194 5H-C A-20G
Lt Lesher, R.D.
Sgt Heitell, S.L.
S/Sgt Hedrick, H.R.

5 668th
43-21764 5H-X A-20G
Lt Cannon, L.E.
Sgt Robinson, J.W.
Sgt Brzezinski, E.P.

6 668th
43-9195 5H-D A-20G
Lt Harris, F.W.
S/Sgt Hantske, D.
S/Sgt Chustz, R.F.

Box II -- Flight II
1 671st
43-9645 5C-R A-20J
Lt Adams, J.D.
Lt Hanlon, R.J.
S/Sgt Hinson, A.H.
S/Sgt Herr, R.E.
2 671st
43-21711 5C-S A-20J
Lt Pair, H.F.
Lt Corum, J.L.
S/Sgt Marion, H.A.
S/Sgt Adams, V.P.
3 671st
43-9841 5C-O A-20G
Lt Ames, W.H.
Sgt Fessler, H.S.
Sgt Brown, R.J.

4 671st
43-9956 5C-Z A-20G
Lt Lackovich, J.J.
Sgt Connery, T.
Sgt Barry, R.M.

5 671st
43-10200 5C-F A-20G
Lt Winn, A.J.P.
Cpl Davis, W.G.
Sgt Stephenson, G.G.

6 671st
43-9719 5C-J A-20G
Lt Fero, D.A.
Cpl Skelton, T.W.
Cpl Rojas, A.A.

Box II -- Flight III
1 669th
43-21469 2A-J A-20J
Capt Morton, R.J.
Lt Moore, D.L.
S/Sgt Webb, C.L.
S/Sgt Citty, F.M.
[Did Not Bomb]
2 669th
43-10135 2A-T A-20J
Lt Miller, E.L.
Lt Conner, J.K.
Sgt Malloy, J.F.
S/Sgt Pemberton, J.M.
3 669th
43-10155 2A-V A-20G
Lt Connor, J.S.
S/Sgt Rodgers, H.C.
S/Sgt VanDuyne, J.E.

4 669th
43-21961 2A-P A-20G
Lt Boukamp, T.
S/Sgt Colosimo, R.J.
S/Sgt Wing, J.S.
[Missing]

5 669th
43-10190 2A-I A-20G
Lt Kehoe, J.W.
Cpl Arendt, E.A.
Pvt Richardson, L.L.

6 669th
43-9743 2A-W A-20G
Lt Butler, G.S.
Cpl McClain, H.B.
Sgt McGaughy, W.S.

Box II
SPARE 671st
43-9937 5C-B A-20G
Lt VanNoorden, H.M.
Sgt Thompson, G.
Cpl Steffey, R.I.
[Returned Early as Briefed]

---
Group and Unit Histories
Mission # 148 -- September 29, 1944, Friday AM
Bitburg, Germany -- Warehouse and Marshalling Yard
"416th Bombardment Group (L) - Group History 1944"
Transcribed from USAF Archives

Early in the morning on the 29th, 36 planes took off to begin the most costly day in our history. The target was the high priority warehouses and marshalling yards at Bitburg, behind the Siegfried Line. The weather was poor, but three flights picked up the target and bombed with excellent results. The target was attacked by both the 409th and 416th Bomb Groups (L). First phase photo reports on the bombing read: "Track facilities completely severed in marshalling yard by approximately 25 direct hits. Twenty goods wagons destroyed or damaged. Railroad facilities adjacent to marshalling yards are heavily damaged by direct hits. Warehouse type of buildings east of marshalling yard are heavily damaged, with only seven buildings in this area undamaged. The marshalling yard and railroad facilities are unserviceable." Moderate to intense flak at the target cost us two planes, both flown by our original crews from the States. A direct hit in the tunnel gunner's hatch of Lt Arthur W. Nordsrom's plane broke it in the middle. As the plane fell in the target area, one parachute was seen. Lt Tonnis Boukamp's plane was also hit, but in both engines. With both engines on fire, the plane was last seen falling away in a gentle glide, still under control on a southwesterly heading, 8 miles southwest of the target. No chutes were seen. Lt Nordstrom's gunners were Staff Sergeants Joseph D. Gossett and Robert L. Miller. Lt Boukamp's gunners were Staff Sergeants Russell J. Colosimo and Jeong S. Wing. Major Price and Captain McNulty led the formation.
"Attack Bombers, We Need You! A History of the 416th Bomb Group"
Ralph Conte
Page 155
Mission #148 - 29 September - AM - Bitburg Marshalling Yard, Germany. Major Price with Lt. Hand, BN, led Box I with Captain Osborne and Lt. Forma, BN on Box II. Lts. Adams and Hanlon BN, and Lts. Pair and Corum BN led flights. This target was well protected by anti-aircraft gunners, and manned by experts. At least eight gun emplacements were firing at the group, with shots hitting the planes as they formed up for the IP (Initial Point of the Bomb Run when all planes fly straight and level without evasive action). Lt. Nordstrom of the 670th squadron with gunners S/Sgts. Gossett and Miller, took a direct hit and the airplane exploded, breaking in half. Only one chute emerged, that of S/Sgt Gossett. Lt. Boukamp of the 669th squadron and his gunners were lost when their plane's both engines caught fire and glided away from the formation. His gunners, S/Sgts R. J. Colosimo and Joeng S. Wing got out and made POWs. Boukamp was lost. All other planes returned to base with flak shots, so no one escaped the fury of the gunners.
"669th Bombardment Squadron (L) History"
Transcription from USAF Archives

On the 29th, the warehouse and marshalling yard at Bitburg was attacked. Only 17 planes dropped but their results were excellent. Capt. Morton, leading a flight, was unable to drop because of weather. Phot [Photo] reconnaissance showed the warehouse and yard completely destroyed. Exhibit #58 Lt. Boukamp's plane was hit by the in tense flak that defended the target. Both engines were hit and were on fire. The plane broke away from the formation in a gentle glide, but the plane was still under control, heading southwest, 8 miles southwest of the target. No chutes were seen. His gunners were Staff Sergeants Russell J. Colosimo and Jeong S. Wing. All three of them had almost completed their tours of duty.
"670th Bombardment Squadron (L) History"
Transcription from USAF Archives

September 29th proved to be one of the most disastrous days the Group had experienced. Two missions were flown on this day and seventeen crew members from the whole group were lost. Our squadron received its share of casualties, having one crew missing in action, and one gunner killed in action. On the morning mission, an attack against the Bitburg Marshalling Yards in Germany, Lt Nordstrom and his crew of S/Sgts Gossett and Miller received a direct hit over the target and the airplane exploded and broke in half. One parachute was observed leaving the ship, believed to have been that of the pilot.

In the afternoon, a mission was sent against troop concentration at Julich, Germany. Flak was extremely heavy, and the aircraft severly damaged. The ship flown by Capt Jackson was badly shot up and his gunner, S/Sgt Daniel was severly hit in the leg, severing an artery. After dropping his bombs, Captain Jackson raced his plane back to the base in an effort to get aid for his stricken gunner, but to no avail. S/Sgt Daniel died before they landed. In this raid, Lts Maltby, McGlohn and S/Sgts Addleman and Eutsler were slightly wounded.
"671st Bomb Squadron (L) Unit History"
Gordon Russell and Jim Kerns

September 29th, 1944

The 416th and the 671st had one of its most disastrous days on the 29th of September 1944 running of missions No. 148 and 149. Moderate to intense accurate heavy flak was met on both morning and afternoon attacks on marshalling yards inside Germany. In the morning sortie Lt. Boukamp of the 669th Squadron and Lt. Nordstrom of the 670th Squadron were shot down over the target area. In the afternoon the 671st caught the wrath the Germans flung up. Lt. Francis W. De Mand, Lt. Robert W. York and Lt. Ray C. Morehouse and their crews were knocked out of the air by a flak barrage that tore their flight apart just over the target. Lt. De Mand's ship, which was leading the third flight in the second box, received a direct hit on the gas tank, and the plane exploded in mid-air. The other two planes were seen going down over the target.

The personal loss of Lt. De Mand and his crew was one of the greatest that could hit this Squadron. Lt. De Mand joined the Group in July of 1943 and saw the 416th move from training to combat in which he played a most important part. Known as "Frenchie" to his pilot pals, he had piled up 53 sorties and had been leading flights since June. It is a sure bet that Lt. De Mand will find himself a bright spot in the Pilot's heaven...cause they don't come any better.

Lt. De Mand's bombardier-navigator, Lt. Alwin C. Burns, just joined this outfit in August, but had chalked up nine missions, and the De Mand/Burns combination was shaping up as a top flight team. De Mand's two gunners S/Sgt. Reuben J.Troyer and S/Sgt.Clyde W. Middleton, were two of the oldest gunners in the Squadron and were among the best liked. Troyer was a member of the original 671st Bomb Squadron formed back at Will Rogers Field in February of 1943, while Middleton joined the Squadron at Laural, Mississippi in December. S/Sgt. Troyer had 57 missions to his credit while S/Sgt. Middleton had 53.

1st Lt. York and his gunners, S/Sgt. Harlay J. Wilds and S/Sgt. Lewis A. Ashton, and Lt. Morehouse and his gunners, S/Sgt. Arthur J. Burgess and S/Sgt. Leonard A. Zygiel came to the 416th as replacements in the early part of May and had turned into combat veterans. They were an integral part of the 671st . Lt. York racked up 42 missions and Lt. Morehouse, 35 missions. S/Sgt.

Wilds had 37 sorties, S/Sgt. Ashton had 42, S/Sgt. Burgess and S/Sgt. Zygiel both had 35.

In the morning the Havocs went to the Bitburg marshalling yard and warehouse 15 miles north of Trier. They struck in direct support of the U.S. ground forces. Major Price led the Group and his flight layed an excellent pattern of bursts on the yards. Lt. Adams and Lt. Hanlon led the 671st flight, but a camera malfunction prevented results from being obtained. Flak started one minute before the I.P. and continued to the target. Eight heavy guns were known to be present and it is believed that the enemy moved in railway guns also. After their experience in France, the Nazis will probably give transportation centers and choke points high defense priority.

The afternoon assault by the A-20s was against the Julich marshalling yards, 10 miles inside the German-Holland border and 25 miles west of Cologne. Object of this Operation was to destroy troops and supplies being shipped through this M/Y for reinforcement of the Seigfried Line. The Julich depot is on an important railway and highway leading from Cologne to the Aachen sector.

Clouds covered the target area when the 416th went over. Flight leaders were instructed to drop their bombs one-minute after passing the target area when targets could not be picked out through the clouds. Therefore results are not know, but damage was believed to have been done.

Intense accurate heavy flak was encountered at the target and between Kerkrade and Eschweiler. The flak at the target probably came from Railway guns placed in the Marshalling yard. The flak enroute was possibly from mobile guns as there are two Panzer Divisions located near the area.


---
---