416th Bombardment Group (L)
Mission # 153 -- October 7, 1944, Saturday PM
Trier, Germany
Warehouses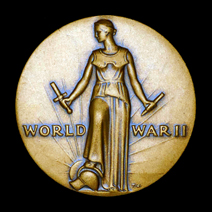 Previous Mission # 152
Mission List
Next Mission # 154
Return to Table of Contents
---
Summary of Operations
Field Order : 15-587
OpRep # : 187
Nature of Mission : Bombing
Mission Status : Attacked
Bombing Altitude : 11,300 - 12,000 feet
Take-off Time : 1437
Time Over Target : 1559 - 1600
Landing Time : 1725
Duration (Hrs:Min) : 2:48


Place of Take-Off : A-55 Melun/Villaroche, France
A/C Dispatched : 36 Total -- 29 A-20G's, 7 A-20J's
Illustration &nbsp : 6(D)(VI) 51/9
Illustration Ref : 066013
Secondary Target : No Alternate Targets Authorized
Summary of Results : Four flights scored Excellent, one Good, one Bad.

Primary Target Latitude/Longitude: 49.77113,6.66922 (49° 46' 16" N, 6° 40' 9" E)
(Latitude/Longitude based on Google Maps, Visual match to Strike Photo)
(See Latitude/Longitude Coordinates and Target Identifiers for more information.)

Scanned original Mission 153 documents (multipage PDF files)
Mission Folder
Reports Folder
OpRep # 187
Fuel Use
If nothing happens on Click, check to see if the PDF file was automatically saved to your computer. Depending on Internet speed, the display or download may be slow.
These Public Domain, Declassified Mission documents were graciously provided to the 416th BG Archive by the dedicated staff of the
Air Force Historical Research Agency
(AFHRA).
An on-line index of records held by AFHRA up to 2001 is available at
Air Force History Index.org
.
Most of these PDF files are unaltered originals provided by the AFHRA, a few have been re-organized.
Pages may be out of sequence; files may contain scanned blank pages and/or pages scanned upside-down; some pages may be included in more than one file.
The "Mission Folder" usually contains the majority of documents for a Mission, including Field Orders, Status Reports, Pilot Interrogations, Photos (if available), etc.
---
Loading List 1, Box I
Loading List 2, Box II
Bomb Run Photo
Bomb Run Photo
Map of A-20 S/N 43-21760 ("Candace Ann") crash location and locations of where crew members were captured, from Horst Webber to Dolphus Whitten Jr. See also MACR 9222.
(Courtesy of Dolphus Whitten Jr. via Ralph Conte)
Letter from Horst Webber to Dolphus Whitten Jr. inquiring about A-20 S/N 43-21760 ("Candace Ann") crash. See also MACR 9222.
(Courtesy of Dolphus Whitten Jr. via Ralph Conte)
---
Missing Air Crew Reports, Aircraft Accident Reports, and other incidents


Date
Report



A/C
Serial #
Type
Mis-
sion
#
Bomb
Sq
Location
Personnel (Status when available)
Oct 7, 1944
Saturday
MACR
9222



43-21760
A-20G
153
668
west of Trier, Germany
Saidla, John B. (MIA, POW, RMC, RTD)
Cavanagh, Albert Francis (MIA, POW, RMC, RTD)
Harris, Joseph M. (MIA, POW, RMC, RTD)
To view more information regarding an Incident/Report, click on the Report hyperlink.
(
= Entries having actual Reports available for review.
= Entries having additional Images or Photos.)
To view an individual's Memorial page, click on the "Name" hyperlink.
---
Mission Loading Lists Transcription
Mission # 153 -- October 7, 1944, Saturday PM
Trier, Germany -- Warehouses
Included are Box, Flight and Position; Bomb Squadron; Aircraft Serial Number, Fuselage Code and Model; and Crew Members
transcribed from individual mission Loading List documents by Chris and Mary Adams and Carl Sgamboti.
Some information, such as Squadron, Serial Number, etc. has been expanded from other documents.
Box I -- Flight I
1 669th
43-9442 2A-D A-20J
Capt Huff, M.J.
Lt Kupits, J.
Sgt Clark, R.A.
S/Sgt Basford, F.P.
2 669th
43-9743 2A-W A-20G
Lt Siggs, W.C.
S/Sgt Nicks, R.W.
S/Sgt Mani, J.

3 669th
43-10190 2A-I A-20G
Lt Tripp, W.F.
S/Sgt Scott, J.O.
S/Sgt Mallory, D.F.

4 669th
43-9202 2A-B A-20G
Lt MacManus, P.F.E.
S/Sgt Rogers, J.L., Jr.
S/Sgt Fleischman, G.I.

5 669th
43-9376 2A-O A-20G
Lt Hayter, E.R.
S/Sgt Melchoir, F.E.
S/Sgt Holloway, R.G.

6 669th
43-10197 2A-F A-20G
Lt Kehoe, J.W.
Cpl Arendt, E.A.
Pvt Richardson, L.L.
[Not Airborne Pilot Taxied Off Runway & Got Stuck in Mud]

Box I -- Flight II
1 671st
43-9645 5C-R A-20J
Capt Marzolf, L.A.
Lt Beck, J.T.
S/Sgt Wellin, H.E.
S/Sgt Kutzer, L.G.
2 671st
43-9841 5C-O A-20G
Lt Ames, W.H.
Sgt Brown, R.J.
Sgt Fessler, H.S.

3 671st
43-9719 5C-J A-20G
Lt Estes, C.L.
S/Sgt Orvold, C.R.
S/Sgt DiMartino, A.E.

4 671st
43-9493 5C-V A-20G
Lt Smith, R.H.
S/Sgt Mahoney, R.J.
S/Sgt Davis, H.R.

5 671st
43-10200 5C-F A-20G
Lt Herman, A.E.
S/Sgt Young, J.O.
S/Sgt Garrett, A.D.

6 671st
43-9937 5C-B A-20G
Lt VanNoorden, H.M.
Sgt Thompson, G.
Cpl Steffey, R.I.

Box I -- Flight III
1 671st
43-22065 5C-E A-20J
Lt Pair, H.F.
Lt Corum, J.L.
S/Sgt Marion, H.A.
S/Sgt Adams, V.P.
2 671st
43-9711 5C-M A-20G
Lt Murray, T.J.
S/Sgt DeBower, D.H.
S/Sgt Jones, R.J.

3 671st
43-9393 5C-K A-20G
Lt Perkins, R.D.
S/Sgt Sherry, V.N.
S/Sgt Linneman, R.H.

4 671st
43-9956 5C-Z A-20G
Lt Lackovich, J.J.
S/Sgt Best, H.T.
S/Sgt Werley, E.R.

5 671st
43-10214 5C-C A-20G
Lt Miller, J.H.
S/Sgt Brower, J.S.
S/Sgt Rzepka, J.J.

6 671st
43-9363 5C-L A-20G
Lt Winn, A.J.P.
Sgt Stephenson, G.G.
Cpl Davis, W.G.

Box I
SPARE 670th
43-9905 F6-K A-20G
Lt Sheley, S.H.
Cpl Paladino, D.V.
Sgt Tharp, F.M.

Box II -- Flight I
1 669th
43-21469 2A-J A-20J
Capt Morton, R.J.
Lt Moore, D.L.
S/Sgt Webb, C.L.
S/Sgt Epps, E.T.
2 669th
43-9963 2A-L A-20G
Lt Sorrels, D.W.
Cpl Triber, H.I.
Cpl Malara, V.A.
[Not Airborne Generator Out]

3 669th
43-10159 2A-G A-20G
Lt Land, W.H.
S/Sgt Abriola, D.R.
Sgt Fair, V.F.

4 669th
43-9929 2A-C A-20G
Lt Cornell, R.H.
S/Sgt Carter, A.
Pvt Reid, K.A.

5 669th
43-10155 2A-V A-20G
Lt Smith, J.F.
S/Sgt Vafiadis, C.
S/Sgt Hoffman, R.C.

6 669th
43-9943 2A-Z A-20G
Lt Butler, G.S.
Cpl McClain, H.B.
Sgt McGaughy, W.S.

Box II -- Flight II
1 668th
43-9444 5H-J A-20J
Lt Meagher, J.F.
Lt Burg, J.J.
Sgt Fetko, C.
Sgt Brown, D.M.
2 668th
43-10125 5H-M A-20J
Lt Miracle, R.V.
F/O McCartney, T.M.
S/Sgt Sieg, B.C.
S/Sgt Burkhalter, J.C.
3 668th
43-10176 5H-T A-20G
Lt Downing, W.E.
S/Sgt Hornbeck, K.E.
S/Sgt Schenck, D.R.

4 668th
43-9907 5H-O A-20G
Lt Ebenstein, G.
S/Sgt Lagerman, K.G.
S/Sgt Newell, S.P.

5 668th
43-21760 5H-Z A-20G
Lt Saidla, J.B.
Sgt Cavanagh, A.F.
Sgt Harris, J.M.
[Down Over Target. Did Not Return to Base]

6 668th
43-9362 5H-L A-20G
Lt Harris, F.W.
S/Sgt Hantske, D.
S/Sgt Yost, C.H.

Box II -- Flight III
1 670th
43-21467 F6-W A-20J
Capt Rudisill, R.S.
Lt Joost, R.H.
S/Sgt Riley, R.K.
Cpl Caudell, S.R.
2 670th
43-9892 F6-L A-20G
Capt Gruetzemacher, R.O.
Sgt Majewski, S.J.
S/Sgt Teran, A.

3 670th
43-9380 F6-N A-20G
Lt Sewell, J.C.
Sgt Sampson, D.A.
S/Sgt Hummer, J.A.

4 670th
43-9217 F6-D A-20G
Lt Leonard, T.J.
S/Sgt Evans, O.D.
S/Sgt Palmer, T.A.

5 670th
43-10187 F6-H A-20G
Lt Musgrove, W.
Sgt Seighman, H.O.
Sgt Licker, M.

6 670th
43-9207 F6-B A-20G
Lt Leishman, S.P.
Cpl Siracusa, J.F.
Cpl Shempren, E.H.

Box II
SPARE 668th
43-9894 5H-R A-20G
Lt Colquitt, J.K.
S/Sgt Daugherty, L.M.
S/Sgt Raines, D.E.

---
Group and Unit Histories
Mission # 153 -- October 7, 1944, Saturday PM
Trier, Germany -- Warehouses
"416th Bombardment Group (L) - Group History 1944"
Transcribed from USAF Archives

Captain Huff and Captain Morton led the two boxes in to destroy the warehouses in Trier on the 7th. Four excellents were scored. Six of the warehouse buildings were destroyed; out of the remaining seven buildings, four were heavily damaged. There was also a concentration of craters on the edge of the marshalling yard close by. Moderate accurate flak was encountered on the bomb run. The plane piloted by 2nd Lt John B. Saidle was hit behind the pilot's canopy and dropped away from the formation. Crewmen reported seeing three parachutes emerge from the plane and land on the west side of the town of Trier. His gunners were Sergeants A. F. Cavanaugh and J. M. Harris.
"Attack Bombers, We Need You! A History of the 416th Bomb Group"
Ralph Conte
Pages 161 - 162
Mission #153 - 7 October - Trier Supply Dump. Captain Huff and Lt. Kupits BN and Captain Morton and Lt. Moore, BN led boxes. Flight leaders included Lts. Meagher and Burg, BN, Captain Marzolf and Lt. Beck, BN, Lts. Pair and Corum, BN. Flak met the boys over the target, causing one plane piloted by Lt. Saidla with gunners Sgts. Cavanaugh and Harris to go down. Three chutes blossomed with the crews ultimately reported as POWs and released after the war ended. Bombing results were scored as excellent for a majority of the flights. Two flights overshot the target due to incorrect operation of the bombsights. Their bombs did considerable damage where they fell, wiping out bridges and buildings bordering the marshalling yard. Brigadier General Backus from 97 Bomb Wing flew with our group on this trip.
"669th Bombardment Squadron (L) History"
Transcription from USAF Archives

The next day, 669th men led the two boxes that attacked the Trier warehouses, Captain Huff, Lt. Kupits, B-N, and Captain Morton, Lt. Moore, B-N. The results were excellent. Six warehouses were completely destroyed, and four were heavily damaged.
"670th Bombardment Squadron (L) History"
Transcription from USAF Archives

Enemy warehouses at Trier, Germany were the targets of a mission flown on the seventh of October, in which seven of our crews participated.
"671st Bomb Squadron (L) Unit History"
Gordon Russell and Jim Kerns

October 7th, 1944

Sweeping over front lines into Germany, the 416th Bomb Group and two other Havoc groups struck at warehouses and a marshalling yard at Trier, 10 miles inside the German border...described as one of the principal supply points for German infantry and armored divisions in the area.

It was another good day for the bombardiers who chalked up four excellents and a good, even though flak was thick and fast on the bomb run. The Marzolf/Beck combo turned in an excellent with hits on several warehouse-type buildings and on a roadway to the North. Lt. Pair and Lt. Corum who were flying their first mission at the head of a flight did not meet with such good results. The bombardier having misjudged the length of the run was not completely synchronized at release and the bombs fell 1600 feet north of the A.P., but strikes were made on small buildings and roadways with damaging results.

One ship of the 668th Squadron received a direct hit over the target and three chutes were seen to open as the plane crashed a little ways off the target. All told nine ships received battle damage.


---
---