416th Bombardment Group (L)
Mission # 180 -- January 1, 1945, Monday PM
Mont Le Ban, Belgium
Command Post and Corps Headquarters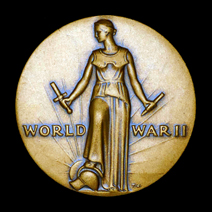 Previous Mission # 179
Mission List
Next Mission # 181
Return to Table of Contents
---
Summary of Operations
Field Order : 114-694
OpRep # : 273
Nature of Mission : Bombing and Strafing
Mission Status : No Attack
Take-off Time : 1337
Time Over Target : 1447 - 1512
Landing Time : 1627
Duration (Hrs:Min) : 2:50

Place of Take-Off : A-55 Melun/Villaroche, France
A/C Dispatched : 6 Total -- 1 A-20, 5 A-26's
Modified British System Reference: P-645785
Secondary Target : Only Bomb Target Marked by P-47's
Summary of Results : Bombing and Strafing mission, No Attack.

Primary Target Latitude/Longitude: 50.19089,5.83815 (50° 11' 27" N, 5° 50' 17" E)
(Latitude/Longitude based on The "Coordinates Translator", (NGZ) vP645785)
(See Latitude/Longitude Coordinates and Target Identifiers for more information.)

Scanned original Mission 180 documents (multipage PDF files)
Mission Folder
Reports Folder
OpRep # 273
Fuel Use
If nothing happens on Click, check to see if the PDF file was automatically saved to your computer. Depending on Internet speed, the display or download may be slow.
These Public Domain, Declassified Mission documents were graciously provided to the 416th BG Archive by the dedicated staff of the
Air Force Historical Research Agency
(AFHRA).
An on-line index of records held by AFHRA up to 2001 is available at
Air Force History Index.org
.
Most of these PDF files are unaltered originals provided by the AFHRA, a few have been re-organized.
Pages may be out of sequence; files may contain scanned blank pages and/or pages scanned upside-down; some pages may be included in more than one file.
The "Mission Folder" usually contains the majority of documents for a Mission, including Field Orders, Status Reports, Pilot Interrogations, Photos (if available), etc.
---
Route Map
Loading List 1, Special Mission
---
Missing Air Crew Reports, Aircraft Accident Reports, and other incidents


Date
Report



A/C
Serial #
Type
Mis-
sion
#
Bomb
Sq
Location
Personnel (Status when available)
Jan 1, 1945
Monday
MACR
11517
41-39227
A-26B
180
670
P-6680
Murphy, Thomas Andrew (MIA, KIA)
O'Connell, Lawrence W. (MIA, POW, RMC, RTD)
To view more information regarding an Incident/Report, click on the Report hyperlink.
(
= Entries having actual Reports available for review.
= Entries having additional Images or Photos.)
To view an individual's Memorial page, click on the "Name" hyperlink.
---
Mission Loading Lists Transcription
Mission # 180 -- January 1, 1945, Monday PM
Mont Le Ban, Belgium -- Command Post and Corps Headquarters
Included are Box, Flight and Position; Bomb Squadron; Aircraft Serial Number, Fuselage Code and Model; and Crew Members
transcribed from individual mission Loading List documents by Chris and Mary Adams and Carl Sgamboti.
Some information, such as Squadron, Serial Number, etc. has been expanded from other documents.
Box I -- Flight SPECIAL
1 670th
44-073 F6-J A-20K
Capt Harrold, F.J.
Lt Brewer, W.E.
S/Sgt Kidd, W.L.
Sgt Langley, T.R.
2 670th
41-39217 F6-I A-26B
Lt Cook, J.A.
S/Sgt Jackson, W.S.


3 670th
41-39212 F6-K A-26B
Lt Turner, E.O.
S/Sgt Belcas, J.O.


4 670th
41-39223 F6-B A-26B
Lt Heinke, W.R.
S/Sgt VanWert, G.R.
Lt Lindsay, G.E.
[Lindsay (4th CCU)]

5 670th
41-39227 F6-F A-26B
Lt Murphy, T.A.
S/Sgt O'Connell, L.W.


6 670th
41-39235 F6-M A-26B
Lt Sheley, S.H.
Sgt Paladino, D.V.


---
Group and Unit Histories
Mission # 180 -- January 1, 1945, Monday PM
Mont Le Ban, Belgium -- Command Post and Corps Headquarters
"416th Bombardment Group (L) - Group History 1945"
Transcribed from USAF Archives

Now for a summary of our operations for January. Little was to be expected in the way of operational flying at the beginning of the month because of poor weather conditions in the air and on the ground. However, in the latter part of the month, weather did improve. When the Russians began their massive offensive on Germany's Eastern Front in the middle of January, our increased activity helped to break down Germany's ability to defend herself on either front. By constantly striking at communications points, we slowed the transfer of personnel behind the lines and made it necessary for the enemy to have each hole plugged with permanent troops. With better communications, the Germans might have kept a mobile reserve to do this job of plugging the holes. If the enemy hoped to take any of his troops from the west and transfer them east, our bombing slowed this transfer.

The first mission in January, Mission No. 180, was an experimental mission flown in the afternoon of New Year's Day. This special mission was a combined bombing and strafing attack on concentrations at Mont Le Ban, Belgium, by one A-20 and five A-26s. The planes carried 260 lb fragmentation bombs with full loads of ammunition. The bombers were to make their bombing attack at 8,000 feet on the target, marked with smoke bombs dropped by P-47 Thunderbolts, and then dive dock on the deck to strafe. On the first run over the target, the bombardier could not synchronize to bomb. Timing on the second run was poor and the smoke from the marker bombs disappeared before the target could be picked up. The Thunderbolts used up their bombs on the second run so that on the third run over the target, the bombers were unable again to attack. They returned to the base without any further attack. The target was protected by intense, accurate flak, heavy and light. One plane, piloted by Lt T.A. Murphy, with Staff Sergeant L.W. O'Connell as gunner, was lost. It was last seen leaving the formation in the vicinity of the target, going down in a glide. One chute was seen. Four planes received category "A" battle damage, and one, category "AC" damage. The flight was led by Captain F.J. Harrold with Lt W.E. Brewer as Bombardier-Navigator.
"Attack Bombers, We Need You! A History of the 416th Bomb Group"
Ralph Conte
Pages 190 - 191
Mission #180 - 1 January 1945 - Mont le Ban Command Post and Headquarters. This was an experimental mission, testing the attack bombers for missions envisioned from their concept. - The ability to drop bombs from higher elevations and then go down to ground level and strafe enemy positions. Six crews from the 670th squadron were chosen to do this. Captain H. J. Harrold, a West Pointer, with Lt. William E. Brewer, BN in an A-20 leading five A-26 gun ships, which had 16 forward firing 50 caliber machine guns, operated by the pilot. The turret gunner had two more guns which could be facing forward, making a total of 18 guns aiming at the targets. The planes were loaded with 260 pound fragmentation bombs. P-41 Thunderbolt fighter planes were supposed to drop smoke bombs on the target area, while the flight of six bombers were to drop their loads from 8000 feet altitude. On the first bomb run, sighting by the bombsight was not accomplished; the second run was not synchronized with the smoke bomb drops, and the third run was made after the smoke bomb markers dissipated, so no real bomb run was made. Heavy, accurate intense flak from 28 permanent ground guns managed to damage planes knocking one out of the sky. It was flown by Lt. T. A. Murphy with gunner S/Sgt. L. W. O'Connell. Murphy jettisoned his 20 bombs in the target area, but his plane was seen gliding down with only one chute popped open.

Another crew left for the front lines to experience a different war perspective. Major Dunn, C.O. of the 670th squadron and Lt. A. Maltby, BN with gunner S/Sgt Majeski received the privilege of this observation trip.
"669th Bombardment Squadron (L) History"
Transcription from USAF Archives

The first mission in January was a special bombing and strafing mission against troops and installations in Belgium. None of our crews were in on the attack. No attack was made by the formation.
"670th Bombardment Squadron (L) History"
Transcription from USAF Archives

The year 1945 opened with an experimental mission flown in the afternoon of New Years Day. Captain F.J. Harrold, pilot, and Lt. W.E. Brewer as Bombardier-Navigator led a flight of six aircraft to bomb and strafe concentrations at Mont Le Ban. All six crews participating in this mission were from the 670th Bombardment Squadron. They took off with 260 pound fragmentation bombs and a full load of 50-caliber ammunition. When they arrived at the target area they met P-47 Thunderbolts who were to mark the target with smoke bombs. Three runs were made on the target but were unable to drop their bombs. Intense accurate heavy and light flak was met at the target and we lost 1st Lt Thomas A. Murphy and S/Sgt Lawrence W. O'Connell. The airplane was hit and was last seen leaving the formation in the vicinity of the target, going down in a glide. One parachute was observed coming out of the plane. Battle damage was heavy on all aircraft. Thus, the new year began by depriving us of one of the best liked pilot and gunner in the squadron.

Our Commanding Officer, Major Dunn, Lt Maltby and S/Sgt Majewski left for the front the morning of January 1st to observe how the ground forces work.
"671st Bomb Squadron (L) Unit History"
Gordon Russell and Jim Kerns

January 1st, 1945

The 416th pioneered a new type of attack on January 1st, 1945, but the attempt did not meet with success. Six planes were dispatched from the 670th Bomb Squadron...one A-20 and five A-26s. Their mission was to bomb from a medium altitude and then if flak was not intense to go down on the deck for a strafing job. All ships were equipped with wing guns for this mission, giving each ship a 14 fixed gun-firing power.

The target was the Mont-le-Ban command post and Corps. headĦquarters. The formation made three runs on the target at 8,000 feet amidst an intense heavy flak barrage, which was issued from the 28 heavy gun defense at Houffalise, close to the target. The first run was not a bombing run. On the second run the bombardier could not synchronize as he was too close to the target when the fighter-bombers dropped smoke bombs. By the time the flight made its third trip the smoke from the smoke bombs had disappeared. The plane flown by Lt. Murphy jettisoned its 20 x 260 frags in the target area and was last seen going down over enemy territory. Four other planes were battle damaged, but the crews returned safely.


---
---