416th Bombardment Group (L)
Mission # 206 -- February 16, 1945, Friday AM
Unna, Germany
Ordnance Depot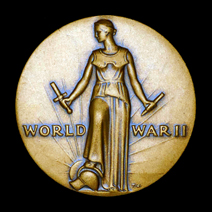 Previous Mission # 205
Mission List
Next Mission # 207
Return to Table of Contents
---
Summary of Operations
Field Order : 168-750
OpRep # : 319
Nature of Mission : Bombing
Mission Status : Attacked
Bombing Altitude : 12,500 - 13,000 feet
Take-off Time : 1052
Time Over Target : 1237
Landing Time : 1419
Duration (Hrs:Min) : 3:27


Place of Take-Off : A-69 Laon/Athies, France
A/C Dispatched : 38 Total -- 37 A-26's, 1 B-26 (PFF)
Modified British System Reference: A-966298
Secondary Target : Selected in accordance with IX Bomb Div Cipher F-576-E (9-2-45)
Summary of Results : Unobserved. 28 A-26 a/c bombed Primary, 6 attacked Town of Unna (Casual), 1 Dortmund (Casual) and 1 Billmerich (Casual).

Primary Target Latitude/Longitude: 51.56685,7.68817 (51° 34' 1" N, 7° 41' 17" E)
(Latitude/Longitude based on The "Coordinates Translator", (NGZ) rA966298)
(See Latitude/Longitude Coordinates and Target Identifiers for more information.)

Scanned original Mission 206 documents (multipage PDF files)
Mission Folder
Reports Folder
OpRep # 319
Fuel Use
If nothing happens on Click, check to see if the PDF file was automatically saved to your computer. Depending on Internet speed, the display or download may be slow.
These Public Domain, Declassified Mission documents were graciously provided to the 416th BG Archive by the dedicated staff of the
Air Force Historical Research Agency
(AFHRA).
An on-line index of records held by AFHRA up to 2001 is available at
Air Force History Index.org
.
Most of these PDF files are unaltered originals provided by the AFHRA, a few have been re-organized.
Pages may be out of sequence; files may contain scanned blank pages and/or pages scanned upside-down; some pages may be included in more than one file.
The "Mission Folder" usually contains the majority of documents for a Mission, including Field Orders, Status Reports, Pilot Interrogations, Photos (if available), etc.
---
Route Map
Loading List 1, Box I
Loading List 2, Box II
Bomb Run Photo
(Lt. Robert S. Bower Combat Journal)
"Stars And Stripes" article, February 17, 1945, Paris Edition
(Ancestry.com)
"Air Medal Day" from Lt. Robert S. Bower Combat Journal

"Today Capt Borman, Lt Chitty and myself really earned our Air Medal. We had a deep penetration today so we had a P47 escort. We entered Germany north of the Ruhr Valley and turned south to our target. Boy what a ride that was. I really believe that they had the master sergeants on the guns today. The flak was very, very intense and accurate. Everywhere I looked I saw flak. The sky just seemed to be filled with the lethal stuff. One curtain of it was so heavy it seemed like someone took a black crayon and colored out the blue sky. We encountered flak for about 15 minutes before we hit the target, over the target and about 5 minutes after we left the target. Capt. Bormans gunner counted 250 bursts. My gunner called me and said "Wow, you should see the flak back here". For my part I had all the flak in front of me that I ever want to see or even hear about. On our left turn off the target around Kamen, a heavily defended city, we caught so much flak, I thought the navigator had taken us over the town.

I'm sorry to say that the flak took it's toll. Some of the boys saw two B-26's go down and one A26 exploded. There is no such thing as a glorious part of combat. One of our A-26's had the canopy and bullet proof glass shot away. Many of the planes were shot up quite badly. Luckily only one plane in our flight was hit.

Our flight leader, Lt. Bob Singletary, Really led us in some violent evasive action. It was the most violent formation I have ever had to fly. We followed him into very steep turns, dives and climbs. His evasive action was jerky and sudden. Had it not been for such violent evasive flying I am sure we would all have had it."


---
Missing Air Crew Reports, Aircraft Accident Reports, and other incidents


Date
Report



A/C
Serial #
Type
Mis-
sion
#
Bomb
Sq
Location
Personnel (Status when available)
Feb 16, 1945
Friday
No_Report
43-22306
A-26B
206
669
B-80
Allen, Julian F. Jr. (Not Injured)
McGaughy, William S. (Not Injured)
Feb 16, 1945
Friday
MACR
12448
41-39321
A-26B
206
671
Kamen Area, Germany
Wilson, Harold James (MIA, KIA)
Berkes, Earl Fredrick (MIA, POW, RMC, EUS)
To view more information regarding an Incident/Report, click on the Report hyperlink.
(
= Entries having actual Reports available for review.
= Entries having additional Images or Photos.)
To view an individual's Memorial page, click on the "Name" hyperlink.
---
Mission Loading Lists Transcription
Mission # 206 -- February 16, 1945, Friday AM
Unna, Germany -- Ordnance Depot
Included are Box, Flight and Position; Bomb Squadron; Aircraft Serial Number, Fuselage Code and Model; and Crew Members
transcribed from individual mission Loading List documents by Chris and Mary Adams and Carl Sgamboti.
Some information, such as Squadron, Serial Number, etc. has been expanded from other documents.
Box I -- Flight I
1 669th
43-22492 2A-E A-26C
Capt Stebbins, B.D.
Lt Calloway, A.S.
Lt McQuade, R.J.
S/Sgt Brown, W.J.
2 669th
43-22487 2A-J A-26C
Lt Miller, E.L.
Lt Conner, J.K.
S/Sgt Pemberton, J.M.

3 669th
43-22306 2A-X A-26B
Lt Allen, J.F., Jr.
S/Sgt McGaughy, W.S.
[Crash landed B-80]


4 669th
41-39252 2A-D A-26B
Lt Jordan, C.S.
S/Sgt Jensen, K.F.


5 669th
41-39271 2A-R A-26B
Lt Farley, J.J.
Sgt Dalton, A.A.


6 669th
41-39244 2A-I A-26B
Lt Poundstone, L.E.
Sgt Richardson, L.L.


Box I -- Flight II
1 671st
43-22497 5C-E A-26C
Capt Tutt, R.J.
Lt Beck, J.T.
Sgt Wood, W.

2 671st
43-22356 5C-C A-26B
Lt VanNoorden, H.M.
S/Sgt Steffey, R.I.


3 671st
41-39237 5C-D A-26B
Lt Mooney, S.
Sgt Buckley, W.C.


4 671st
41-39249 5C-F A-26B
Lt Herman, A.E.
S/Sgt Schrom, R.G.


5 671st
41-39297 5C-T A-26B
Capt Nielsen, L.C.
Sgt Schmidt, K.W.


6 671st
43-22352 5C-J A-26B
Lt Withington, D.L.
S/Sgt Barber, F.E.


Box I -- Flight III
1 671st
43-22498 5C-R A-26C
Lt Lackovich, J.J.
Lt Muir, R.C.
Pvt Barry, R.M.

2 671st
41-39332 5C-P A-26B
Lt Jokinen, W.R.
Sgt McNellis, D.E.


3 671st
41-39250 5C-A A-26B
Lt Edstrom, L.W.
Sgt Pompa, P.A.


4 671st
41-39208 5C-L A-26B
Lt Gary, J.C.
S/Sgt Cheuvront, R.W.


5 670th
41-39321 F6-V A-26B
F/O Wilson, H.J.
Cpl Berkes, E.F.


6 670th
43-22315 F6-L A-26B
Lt Wright, J.R.
Sgt Simon, D.O.


Box I
SPARE 668th
41-39213 5H-A A-26B
Lt Buchanan, R.C.
Sgt Calabrese, C.L.


Box II -- Flight I
1 669th
43-22521 2A-N A-26C
Capt Sommers, H.L.
Lt Kupits, J.
Lt Moore, D.L.
S/Sgt Heath, K.
2 670th
43-22507 F6-Q A-26C
Lt Grunig, D.B.
Lt Morris, B.C.
S/Sgt Dias, M.E.

3 669th
41-39398 2A-P A-26B
Lt Turner, D.O., Jr.
S/Sgt Reyes, M.R.


4 669th
41-39241 2A-F A-26B
Lt Tripp, W.F.
Sgt Hawk, O.T.
[Not Airborne Turret Cover blew off on taxiing]


5 669th
43-22381 2A-Q A-26B
Lt Anderson, C.M.
S/Sgt Deatherage, J.H.


6 669th
43-22354 2A-S A-26B
Lt Johnson, R.K.
S/Sgt Brandt, H.E.


Box II -- Flight II
1 668th
43-22523 5H-N A-26C
Lt Mish, C.C.
Lt Shaft, R.E.
S/Sgt Roberts, J.H.

2 670th
43-22469 F6-A A-26C
Lt Jacobsen, O.F.
F/O Harvest, R.W.
Sgt Pettinicchi, A.

3 668th
41-39305 5H-U A-26B
Lt Colquitt, J.K.
S/Sgt Mohr, C.M.


4 668th
41-39264 5H-I A-26B
Lt Montrose, J.H.
S/Sgt Felkel, J.W.


5 668th
41-39274 5H-S A-26B
Lt Parkhurst, G.J.
Sgt Newman, F.


6 668th
43-22321 5H-T A-26B
Lt Long, R.H.
Sgt McCarthy, C.J.


Box II -- Flight III
1 670th
43-22501 F6-W A-26C
Lt Singletary, R.B.
Lt Rosenquist, A.E.
S/Sgt Cianciosi, A.A.

2 670th
41-39223 F6-B A-26B
Lt Bower, R.S.
Sgt Puskas, N.A.


3 670th
43-22334 F6-G A-26B
F/O Green, J.A.
Sgt Corey, F.E.


4 670th
43-22330 F6-P A-26B
Lt Musgrove, W.
S/Sgt Licker, M.


5 670th
41-39315 F6-F A-26B
Lt Turman, A.R.
S/Sgt Kamischke, R.J.


6 670th
41-39224 F6-E A-26B
Lt Chitty, W.D.
Sgt Raccio, V.B.


Box II
SPARE 670th
43-22307 F6-N A-26B
Capt Borman, H.W.
Sgt Perujo, R.J.


---
Group and Unit Histories
Mission # 206 -- February 16, 1945, Friday AM
Unna, Germany -- Ordnance Depot
"416th Bombardment Group (L) - Group History 1945"
Transcribed from USAF Archives

The ordnance depot at Unna was the target on the 16th. Moderate to intense accurate flak followed the planes on their bomb run, over the target, and on the turn-off. The most intense flak seemed to be coming from Dortmund and Hamm. The PPF plane was hit by flak and dropped on the town of Kamen, two miles NW of the primary target, with excellent results. One flight, realizing that the PPF plane was dropping early, tried to pick up the target alone. A thick haze prevented their recognizing it. They bombed the town of Kal Kaiserau with excellent results. Going in on the bomb run, the plane flown by F/O H.D. Wilson, with Sgt E.F. Berkes gunner, was seen to nose up and then start downward, still under control. It went into the clouds at 6,000 feet and has not been heard from since. At about the same time, Lt J.F. Allens plane received a hit in his engine. The engine went dead. He continued with the formation on single engine but was forced to salvo his bombs before the target and started back alone. He flew north to clear the Rhine Valley and called for a heading home. A voice over the radio told him that he was in friendly territory. Just then, about 20 bursts of flak came up off his tail. He headed west until he found what looked to be a friendly airfield and started to circle it. Not until he heard what sounded like a German accent did he realize how close he was to more danger. Finally, a British fighter field contacted him and led him in. He landed safely. There, he was told that he had been flying through some of the "hottest" flak areas in that section. He also learned that the Germans had been trying, unsuccessfully, for some time to cut in on radio communications. Capt Stebbins, Lt Calloway B-N, and Capt Sommers, Lt Kupits, B-N, led the two boxes.
"Attack Bombers, We Need You! A History of the 416th Bomb Group"
Ralph Conte
Page 209
Mission #206 - 16 February - Unna Ordnance Depot. Captain Stebbins and Lt. Calloway BN and Captain Sommers with Lt. Kupits, BN led boxes. Captain Tutt with BN Lt. Beck, and Lts. Lackovich and Muir, BN, - Lts. Mish and Shaft, BN and Lts. Jacobsen and F/O Harvest BN, led flights. The PFF plane took a hit losing his sighting on the primary target and bombed the town of Kamen with excellent results. Other flights hit alternate targets. Intense flak hit planes. F/O W. D. Wilson and Sgt. E. F. Berkes went down after their plane nosed up. No chutes were seen to blossom, although Sgt. Berkes was listed as having been returned to military command. This was Wilson's eighth mission. He had encountered bad luck on previous missions, and performed exceedingly well under trying circumstances in the past. Lt. Beck, BN, figured out the lead planes were not hitting the primary targets, so he turned toward the town of Kid Kaiseran and dropped his bombs there with good results.

Lt. J. F. Allen had one engine knocked out of service, but he continued on to the target, dropping his bombs. He then headed west, asking for a homing. He received a message that he was over friendly territory and to continue on. He flew right into a heavy concentrated barrage from 20 flak guns. He almost landed at an airfield, which he thought was in allied hands. He heard a German accent on the transmission and realized that was the wrong place to go. A radio contact from a British Air Field gave him a heading to safety. When he landed at that field, he was told he flew into one of the most heavily defended flak emplacements in the area where he was lured to go. Luckily, he made it out okay.
"669th Bombardment Squadron (L) History"
Transcription from USAF Archives

Capt. Stebbens and Lt. Calloway led Box I while Capt. Sommers and Lt. Kupits led box II in an attack on the Unna Ordnance Dept on the 16th of the month. PPF technique was employed.
"670th Bombardment Squadron (L) History"
Transcription from USAF Archives

Three members of the 30th Infantry Division arrived from the front on 15 February as the first of similar groups which were to come to visit us on air-ground liaison work. They were Capt Arne Nielson, 1st Lt James F. Taylor and T/Sgt Sterling. They were to stay with us for about ten days and observe the Air Corps at work.

Lt Hall, Lt Rogers, S/Sgt Burger and S/Sgt Ottaviano left for the front on 16 February for temporary duty in air-ground liaison work.

The Unna Ordnance Depot was hit with undetermined results on 16 February. Eight 670th crews took part. Moderate to intense heavy accurate flak was met at the target and on the turnoff. One plane from the formation went down.
"671st Bomb Squadron (L) Unit History"
Gordon Russell and Jim Kerns

February 16th, 1945

Covering up for the Eighth Air Force which was bombing in support of the Russian Army marching toward Berlin, the Ninth Bomb Division sent its forces into the flak congested Ruhr Valley on February 16th, 1945. Ordinarily a hot spot for the heavies at 20 to 30 thousand feet, the medium altitude Marauders and Invaders stuck their chins way out in going in a 12 thousand feet.

The Invaders of the 409th and 416th Groups and two Marauder outfits drew the roughest assignment...the Ordnance Depot at Unna, 11 miles east of Dortmund. This depot supplies the Western Front with large quantities of equipment, from guns to field kitchens. Three A-26s from the 409th went down over the target and on Marauder of the 386th Group was lost to flak. The 416th got more than its share of flak also. The pathfinder leading the formation was hit by flak in the right outboard fuel tank about three minutes before bombs away. Although it was losing fuel the B-26 led the formation over the target, bombed, and then led the formation back to the bomb-line. It was still under control at this point, but left the formation, and as no word has been received it is believed that the ship crashed. An A-26 from the 669th Squadron crash landed, but the crew was uninjured.

Continue on the next page.

F/O Wilson and his gunner, Sgt.Berkes of the Squadron were last seen going into a cloud at 6,000 after bombs away. No one saw the ship go down or even in trouble. However, the plane did not return and the crew is listed as missing in action. F/O Wilson had made quite a reputation for himself since joining the Squadron a short time ago. He won praise for his strafe/bombing attack on the vehicle concentration retreating from the Bulge on January 23rd . He crash landed away from base on his first mission and had several other trying experiences ranging down to a forced landing in the Cub. This was F/O Wilson's eight mission, most of which were rough.

The Pathfinder aircraft was unable to make a correct run on the Primary after receiving the flak hit, but picked the town of Kamen, 2 miles NW of the primary. Flight A and C of Box I and all of Box II dropped on the PFF. The bombs fell in scattered pattern in a section of the city, hitting buildings and roads. Captain Tutt and Lt.Beck were leading the second flight of the First Box. Lt. Beck realized the PFF was not bombing the primary, and he had insufficient time to get correct course to bomb Unna. He picked the casual town if Kid Kaiseran, 3 miles west of the primary. The bombs from thes 671st flight dropped in good pattern with hits on road junction at the edge of the town, probably cutting the roads.

Twenty-three aircraft of the formation received battle damage.


"671tst Bombardment Squadron (L) History"
Transcribed from USAF Archives

One of the first missions to take off from the new field proved to be one of the most costly for the squadron. While attacking an ordnance depot at Cenna, Germany, the Group encountered intense accurate flak which damaged at least twenty three aircraft of the formation. Flight Officer Wilson has not returned from this mission. No one has any knowledge as to where or when he may have been hit or how seriously the aircraft may have been damaged.
---
---