416th Bombardment Group (L)
Mission # 45 -- May 12, 1944, Friday AM
Monchy Breton, France
Airfield (S.5680)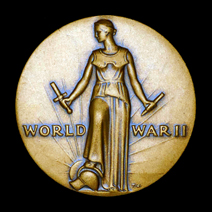 Previous Mission # 44
Mission List
Next Mission # 46
Return to Table of Contents
---
Summary of Operations
Field Order : 38-311
OpRep # : 42
Nature of Mission : Bombing
Mission Status : Attacked
Bombing Altitude : 11,500 - 12,000 feet
Take-off Time : 1027
Time Over Target : 1158
Landing Time : 1307
Duration (Hrs:Min) : 2:40


Place of Take-Off : AAF-170 Wethersfield RAF Station, England
A/C Dispatched : 38 Total -- 31 A-20G's, 7 A-20J's
Target Number : Z 730
Illustration &nbsp : S 5680/3
Illustration Ref : 033089
Summary of Results : Box 1 - Poor Box 2 - Poor

Primary Target Latitude/Longitude: 50.40055,2.44040 (50° 24' 2" N, 2° 26' 25" E)
(Latitude/Longitude based on Google Maps, Selected Town center - Monchy Breton, France)
(See Latitude/Longitude Coordinates and Target Identifiers for more information.)

Scanned original Mission 45 documents (multipage PDF files)
Mission Folder
Reports Folder
OpRep # 42
Fuel Use
If nothing happens on Click, check to see if the PDF file was automatically saved to your computer. Depending on Internet speed, the display or download may be slow.
These Public Domain, Declassified Mission documents were graciously provided to the 416th BG Archive by the dedicated staff of the
Air Force Historical Research Agency
(AFHRA).
An on-line index of records held by AFHRA up to 2001 is available at
Air Force History Index.org
.
Most of these PDF files are unaltered originals provided by the AFHRA, a few have been re-organized.
Pages may be out of sequence; files may contain scanned blank pages and/or pages scanned upside-down; some pages may be included in more than one file.
The "Mission Folder" usually contains the majority of documents for a Mission, including Field Orders, Status Reports, Pilot Interrogations, Photos (if available), etc.
---
Loading List 1, Box I
Loading List 2, Box II
---
Mission Loading Lists Transcription
Mission # 45 -- May 12, 1944, Friday AM
Monchy Breton, France -- Airfield (S.5680)
Included are Box, Flight and Position; Bomb Squadron; Aircraft Serial Number, Fuselage Code and Model; and Crew Members
transcribed from individual mission Loading List documents by Chris and Mary Adams and Carl Sgamboti.
Some information, such as Squadron, Serial Number, etc. has been expanded from other documents.
Box I -- Flight I
1 668th
43-10125 5H-M A-20J
Maj Price, R.F.
Lt Hand, A.R.
S/Sgt Simpson, D.H.
T/Sgt Robbins, L.G.
2 668th
43-9444 5H-J A-20J
Lt Osborne, A.E.
Lt Forma, W.
S/Sgt Coe, W.H.
S/Sgt Kelly, E.E.
3 668th
43-9216 5H-E A-20G
Lt Ritchie, S.B.
S/Sgt Anderson, E.A.
S/Sgt Newkirk, A.W.

4 668th
43-9195 5H-D A-20G
Lt Meagher, J.F.
S/Sgt Damico, E.A.
S/Sgt Dickenson, E.S.

5 668th
43-9684 5H-K A-20G
Lt Kleopfel, M.E.
S/Sgt Shaw, L.R.
S/Sgt Bankston, R.

6 668th
43-9379 5H-G A-20G
Lt Peede, L.G.
S/Sgt Hibbs, C.L.
S/Sgt Daugherty, L.M.

Box I -- Flight II
1 670th
43-9455 F6-T A-20J
Capt Jackson, C.R.
Lt Maltby, A.H.
S/Sgt Allred, F.D.
S/Sgt Stephens, D.W.
2 670th
43-9200 F6-A A-20G
Lt McBride, L.R.
S/Sgt Eutsler, R.
S/Sgt Risko, S.
[Returned Early No Sortie]

3 670th
43-9696 F6-G A-20G
Lt Shea, D.F.
S/Sgt Lee, R.E.
Sgt Falk, F.G.

4 670th
43-9209 F6-K A-20G
Lt Ostrander, W.B.
S/Sgt Wilson, J.E.
S/Sgt Binney, I.

5 670th
43-9387 F6-H A-20G
Lt McGlohn, C.L.
S/Sgt Moran, J.W.
S/Sgt Driskill, P.B.

6 670th
43-9217 F6-D A-20G
Lt Col Ford, T.R.
S/Sgt Evans, O.D.
Sgt Palmer, T.A.

Box I -- Flight III
1 670th
43-9439 F6-J A-20J
Capt McNulty, G.M.
Lt Bursiel, F.H.
S/Sgt Addleman, R.F.
S/Sgt White, H.E.
2 670th
43-9380 F6-N A-20G
Lt Johnson, E.L.
S/Sgt Donahue, W.J.
S/Sgt Brayn, M.R.

3 668th
43-9360 5H-S A-20G
Lt Gruetzemacher, R.O.
S/Sgt Stobert, R.F.
S/Sgt Glynn, F.P.

4 670th
43-9386 F6-W A-20G
Lt Harrold, F.J.
S/Sgt Griffin, E.L.
S/Sgt Maziasz, C.W.

5 670th
43-9689 F6-I A-20G
Lt Hillerman, J.P.
Sgt Swafford, J.O.
S/Sgt Glynn, P.F.

6 668th
43-9963 5H-N A-20G
Lt Nordstrom, A.W.
S/Sgt Gossett, J.D.
S/Sgt Miller, R.L.

Box I
SPARE 668th
43-9182 5H-B A-20G
Lt Miracle, R.V.
S/Sgt Sieg, B.C.
S/Sgt Burkhalter, J.C.

Box II -- Flight I
1 671st
43-10129 5C-I A-20J
Capt Dunn, L.F.
Lt Arrington, H.T.
S/Sgt Foster, H.A.
S/Sgt Rust, E.W.
2 669th
43-9450 2A-S A-20J
Lt Marzolf, L.A.
Lt Basnett, R.J.
S/Sgt Wellin, H.E.
S/Sgt Kutzer, L.G.
3 671st
43-9951 5C-P A-20G
Lt Adams, J.D.
S/Sgt Clearman, P.L.
Sgt Zeikus, A.J.

4 669th
43-9214 2A-C A-20G
Lt Wheeler, R.V.
S/Sgt Brower, J.S.
S/Sgt Corrin, E.

5 671st
43-9937 5C-B A-20G
Lt Durante, A.R.
S/Sgt Best, H.T.
S/Sgt DeGiusti, I.R.

6 671st
43-10165 5C-H A-20G
Lt Zubon, M.
T/Sgt Tanner, J.R.L.
S/Sgt Russell, W.C.

Box II -- Flight II
1 671st
43-9225 5C-G A-20G
Lt Platter, E.T.
S/Sgt Johnson, K.L.
S/Sgt Czech, J.L.

2 671st
43-9219 5C-D A-20G
Lt Andrews, H.D.
S/Sgt Cook, G.M.
S/Sgt Werley, E.R.

3 671st
43-9220 5C-E A-20G
Lt Perkins, R.D.
S/Sgt Sherry, V.N.
S/Sgt Linneman, R.H.

4 671st
43-9393 5C-K A-20G
Lt Cole, H.P.
S/Sgt Chvatal, F.R.
S/Sgt Fandre, B.G.

5 671st
43-9221 5C-F A-20G
Lt Hixon, S.M.
T/Sgt Larronde, F.H.
S/Sgt Lempka, H.A.
[Returned Early No Sortie]

6 671st
43-9493 5C-V A-20G
Lt Smith, R.H.
Sgt Troyer, R.J.
S/Sgt Adams, V.P.

Box II -- Flight III
1 669th
43-10135 2A-T A-20J
Lt Sommers, H.L.
Lt McQuade, R.J.
S/Sgt Nicks, R.W.
S/Sgt Coffey, G.L.
2 669th
43-9717 2A-N A-20G
Lt MacManus, P.F.E.
S/Sgt Thompson, J.B.
S/Sgt Hatch, H.F.

3 669th
43-9900 2A-Q A-20G
Lt Renth, E.J.
S/Sgt Rosenstein, M.
S/Sgt Carney, H.O.

4 669th
43-9743 2A-W A-20G
Lt Peck, W.A.
S/Sgt Bergeron, A.E.
S/Sgt Kelton, H.E.

5 669th
43-9983 2A-J A-20G
Lt Connor, J.S.
S/Sgt Colosimo, R.J.
S/Sgt Wing, J.S.

6 669th
43-9189 2A-P A-20G
Lt Land, W.H.
S/Sgt Alden, S.F.
S/Sgt Ballinger, R.L.

Box II
SPARE 669th
43-9840 2A-V A-20G
Lt Morton, R.J.
S/Sgt LaNave, O.D.
S/Sgt Citty, F.M.

---
Group and Unit Histories
Mission # 45 -- May 12, 1944, Friday AM
Monchy Breton, France -- Airfield (S.5680)
"416th Bombardment Group (L) - Group History 1944"
Transcribed from USAF Archives

On the morning of the 12th, an attack was made on the airfield at Monchy Breton. The results were poor. Major Price, with Lt Hand, and Captain Dunn, with Lt Arrington, B-N, led the two boxes.
"Attack Bombers, We Need You! A History of the 416th Bomb Group"
Ralph Conte
Page 74
Mission #45 - 12 May - AM - Monchy-Breton Airdrome. Major Price with Lt. Hand, BN, and Captain Dunn and Lt. Arrington, BN led boxes. Lts. Marzolf and Basnett led a flight. The report from the 668th squadron history states that "for some reason, the bombsight and apparatus malfunctioned, and no bombs were dropped. There was no flak, and P-41s provided escort. All ships returned in good shape."
"670th Bombardment Squadron (L) History"
Transcription from USAF Archives

Lt Gruetzemacher suffered minor flak wounds while over the Monchy Breton target, for which he was awarded the Purple Heart.
"671st Bomb Squadron (L) Unit History"
Gordon Russell and Jim Kerns

After a four day recess the 416th Bomb Group reached a new bombing high, crossing the English Channel 11 times from May 7th thru May 13th to smash enemy installations in France and Belgium. The Havocs were out in force twice on the 7, 8, 9, 11 and 12th of May, while just once on the 13th. No mission was flown on May 10th because of poor weather.

Marshalling Yards, Airdromes and "No-Balls" were hit in the weeks operations which culminated in a great loss to the 671st Bomb Squadron.


---