416th Bombardment Group (L)
Mission # 47 -- May 13, 1944, Saturday AM
Beauvais/Tille, France
Airdrome (S.804)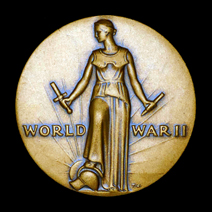 Previous Mission # 46
Mission List
Next Mission # 48
Return to Table of Contents
---
Summary of Operations
Field Order : 40-313
OpRep # : 43
Nature of Mission : Bombing
Mission Status : Attacked
Bombing Altitude : 11,000 - 13,100 feet
Take-off Time : 1039
Time Over Target : 1220
Landing Time : 1347
Duration (Hrs:Min) : 3:08


Place of Take-Off : AAF-170 Wethersfield RAF Station, England
A/C Dispatched : 42 Total -- 35 A-20G's, 7 A-20J's
Target Number : Z 154
Illustration &nbsp : S 804/6
Illustration Ref : 014065
Summary of Results : Box 1 - Excellent Box 2 - Fair Box 3 - Fair

Primary Target Latitude/Longitude: 49.45450,2.11084 (49° 27' 16" N, 2° 6' 39" E)
(Latitude/Longitude based on Google Maps, Selected Airport near Town center - Beauvais/Tille, France)
(See Latitude/Longitude Coordinates and Target Identifiers for more information.)

Scanned original Mission 47 documents (multipage PDF files)
Mission Folder
Reports Folder
OpRep # 43
Fuel Use
If nothing happens on Click, check to see if the PDF file was automatically saved to your computer. Depending on Internet speed, the display or download may be slow.
These Public Domain, Declassified Mission documents were graciously provided to the 416th BG Archive by the dedicated staff of the
Air Force Historical Research Agency
(AFHRA).
An on-line index of records held by AFHRA up to 2001 is available at
Air Force History Index.org
.
Most of these PDF files are unaltered originals provided by the AFHRA, a few have been re-organized.
Pages may be out of sequence; files may contain scanned blank pages and/or pages scanned upside-down; some pages may be included in more than one file.
The "Mission Folder" usually contains the majority of documents for a Mission, including Field Orders, Status Reports, Pilot Interrogations, Photos (if available), etc.
---
Route Map
Loading List 1, Box I
Loading List 2, Box II
Loading List 3, Box III
---
Missing Air Crew Reports, Aircraft Accident Reports, and other incidents


Date
Report



A/C
Serial #
Type
Mis-
sion
#
Bomb
Sq
Location
Personnel (Status when available)
May 13, 1944
Saturday
No_Report
43-9360
A-20G
47
668
Peede, Loring G. (Not Injured)
Hibbs, Charles L. (Not Injured)
Daugherty, Lewis M. (WIA)
To view more information regarding an Incident/Report, click on the Report hyperlink.
(
= Entries having actual Reports available for review.
= Entries having additional Images or Photos.)
To view an individual's Memorial page, click on the "Name" hyperlink.
---
Mission Loading Lists Transcription
Mission # 47 -- May 13, 1944, Saturday AM
Beauvais/Tille, France -- Airdrome (S.804)
Included are Box, Flight and Position; Bomb Squadron; Aircraft Serial Number, Fuselage Code and Model; and Crew Members
transcribed from individual mission Loading List documents by Chris and Mary Adams and Carl Sgamboti.
Some information, such as Squadron, Serial Number, etc. has been expanded from other documents.
Box I -- Flight I
1 669th
43-10135 2A-T A-20J
Maj Campbell, M.W.
Lt Palin, W.H.
S/Sgt Fleischman, G.I.
S/Sgt Rogers, J.L., Jr.
2 669th
43-9450 2A-S A-20J
Capt Huff, M.J.
Lt Kupits, J.
S/Sgt Thompson, J.B.
S/Sgt Hatch, H.F.
3 669th
43-9900 2A-Q A-20G
Lt Behlmer, R.L.
T/Sgt Kelly, W.J.
S/Sgt Ferguson, W.G.

4 669th
43-9717 2A-N A-20G
Lt Connor, J.S.
Sgt Rodgers, H.C.
Sgt VanDuyne, J.E.

5 669th
43-9679 2A-R A-20G
Lt Street, M.S.
S/Sgt Prindle, C.A.
S/Sgt Epps, E.T.

6 669th
43-9983 2A-J A-20G
Lt Hewes, H.E., Jr.
S/Sgt Kasper, J.F.
S/Sgt Boyer, H.E.

Box I -- Flight II
1 671st
43-9914 5C-X A-20J
Lt Marzolf, L.A.
Lt Basnett, R.J.
S/Sgt Wellin, H.E.
S/Sgt Kutzer, L.G.
2 671st
43-9393 5C-K A-20G
Lt Wheeler, R.V.
S/Sgt Brower, J.S.
S/Sgt Corrin, E.

3 671st
43-9220 5C-E A-20G
Lt Perkins, R.D.
S/Sgt Sherry, V.N.
S/Sgt Linneman, R.H.

4 671st
43-9493 5C-V A-20G
Lt Cole, H.P.
S/Sgt Chvatal, F.R.
S/Sgt Fandre, B.G.

Box I -- Flight III
1 671st
43-9221 5C-F A-20G
Lt DeMand, F.W.
S/Sgt Middleton, C.W.
Sgt Troyer, R.J.

2 671st
43-9937 5C-B A-20G
Lt Durante, A.R.
S/Sgt Best, H.T.
S/Sgt DeGiusti, I.R.

3 671st
43-10165 5C-H A-20G
Lt Zubon, M.
T/Sgt Tanner, J.R.L.
S/Sgt Russell, W.C.

4 669th
43-9214 2A-C A-20G
Lt Hixon, S.M.
T/Sgt Larronde, F.H.
S/Sgt Lempka, H.A.

Box II -- Flight I
1 670th
43-9455 F6-T A-20J
Capt McNulty, G.M.
Lt Bursiel, F.H.
S/Sgt White, H.E.
S/Sgt Addleman, R.F.
2 670th
43-9439 F6-J A-20J
Capt Jackson, C.R.
Lt Maltby, A.H.
S/Sgt Stobert, R.F.
S/Sgt Glynn, F.P.
3 670th
43-9696 F6-G A-20G
Lt Shea, D.F.
S/Sgt Lee, R.E.
Sgt Falk, F.G.

4 670th
43-9892 F6-L A-20G
Lt Harrold, F.J.
S/Sgt Griffin, E.L.
S/Sgt Maziasz, C.W.

5 670th
43-9209 F6-K A-20G
Lt Sewell, J.C.
S/Sgt Allred, F.D.
Sgt Stephens, D.W.

6 670th
43-9689 F6-I A-20G
Lt Leonard, T.J.
S/Sgt Evans, O.D.
Sgt Palmer, T.A.

Box II -- Flight II
1 670th
43-9200 F6-A A-20G
Lt Rudisill, R.S.
S/Sgt Riley, R.K.
S/Sgt Bonamo, A.J.

2 669th
43-9211 2A-C A-20G
Lt Nordstrom, A.W.
S/Sgt Gossett, J.D.
S/Sgt Miller, R.L.

3 670th
43-9227 F6-F A-20G
Lt McBride, L.R.
Pvt McKee, J.
S/Sgt Eutsler, R.

4 670th
43-9978 F6-S A-20G
Lt Ostrander, W.B.
S/Sgt Wilson, J.E.
S/Sgt Binney, I.

Box II -- Flight III
1 669th
43-9376 2A-O A-20G
Lt Morton, R.J.
S/Sgt LaNave, O.D.
S/Sgt Citty, F.M.

2 669th
43-9189 2A-P A-20G
Lt Gullion, A.W.
S/Sgt Coffey, G.L.
S/Sgt Cope, G.F.

3 669th
43-9743 2A-W A-20G
Lt Dontas, P.
S/Sgt Nielsen, A.L.
S/Sgt Fields, W.E.

4 670th
43-9380 F6-N A-20G
Lt Johnson, E.L.
S/Sgt Donahue, W.J.
S/Sgt Brayn, M.R.

Box III -- Flight I
1 668th
43-9444 5H-J A-20J
Lt Osborne, A.E.
Lt Forma, W.
S/Sgt Kelly, E.E.
S/Sgt Coe, W.H.
2 668th
43-10125 5H-M A-20J
Capt Prentiss, R.B.
Lt Lytle, W.M.
S/Sgt Perkins, H.
T/Sgt Robbins, L.G.
3 668th
43-9182 5H-B A-20G
Lt Miracle, R.V.
S/Sgt Sieg, B.C.
S/Sgt Burkhalter, J.C.

4 668th
43-9684 5H-K A-20G
Lt Meagher, J.F.
S/Sgt Damico, E.A.
Sgt Hantske, D.

5 668th
43-9360 5H-S A-20G
Lt Peede, L.G.
S/Sgt Hibbs, C.L.
S/Sgt Daugherty, L.M.

6 668th
43-9362 5H-L A-20G
Lt Downing, W.E.
S/Sgt Dickenson, E.S.
Sgt Hornbeck, K.E.

Box III -- Flight II
1 669th
43-9840 2A-V A-20G
Lt Siracusa, L.J.
S/Sgt Hume, J.N.
S/Sgt Brown, F.E.

2 669th
43-9390 2A-G A-20G
Lt Kreh, E.B.
S/Sgt Schenck, D.R.
Sgt Shelton, E.

3 669th
43-9181 2A-A A-20G
Lt Bartmus, G.F.
S/Sgt Flacks, F.L.
S/Sgt Adair, F.L.

4 668th
43-9701 5H-H A-20G
Maj Napier, J.G.
S/Sgt Antanaitis, A.J.
S/Sgt Hedrick, H.R.

Box III -- Flight III
1 671st
43-9225 5C-G A-20G
Lt Platter, E.T.
S/Sgt Johnson, K.L.
S/Sgt Czech, J.L.

2 671st
43-9219 5C-D A-20G
Lt Andrews, H.D.
S/Sgt Cook, G.M.
S/Sgt Werley, E.R.

3 671st
43-9951 5C-P A-20G
Lt Adams, J.D.
S/Sgt Clearman, P.L.
Sgt Zeikus, A.J.

4 670th
43-9680 F6-R A-20G
Lt Atkinson, P.G.
Sgt Swafford, J.O.
S/Sgt Glynn, P.F.

---
Group and Unit Histories
Mission # 47 -- May 13, 1944, Saturday AM
Beauvais/Tille, France -- Airdrome (S.804)
"416th Bombardment Group (L) - Group History 1944"
Transcribed from USAF Archives

Going out again on the 13th, 42 aircraft in three boxes attacked the airdrome at Beauvais-Tille. The first box, led by Major Campbell, with Lt Palin, B-N, scored excellent results. The other two boxes, led by Captain McNulty and Lt Osborne, with Lts Bursiel and Forma as bombardiernavigators, were not quite as accurate. One large hanger was hit and several other installations severely damaged.
"Attack Bombers, We Need You! A History of the 416th Bomb Group"
Ralph Conte
Pages 76 - 77
Mission #47 - 13 May - Beauvais-Tille Airdrome. This was a three box mission with 42 aircraft, with boxes led by Major Campbell and Lt. Palin, BN, Captain McNulty and Lt. Burseil, BN, and Lt. Osborne and Lt. Forma, BN. The first box rated an excellent in their aim, the other two were not as fortunate. However, a huge hanger was hit as were several other buildings. Although heavy flak greeted the formation, no serious damage was inflicted on the planes, all returning safely. P-47s escorted them in and out.

Practice missions were planned due to weather preventing bombing attacks. The only excitement, if you want to call it that, was that Captain Hiram Conant, and that spark-plug, Lt. Gus Ebenstein, lost their 48 hours passes because they retracted up their wheels too soon after take-off. Thats a no-no, the authorities wanted those wheels down longer. Seems nobody can have any fun anymore, but the only person they could talk to were the Chaplain, because their story fell on other deaf ears.
"669th Bombardment Squadron (L) History"
Transcription from USAF Archives

Four days later, the Campbell-Palin team did it again scoring excellent results against the Beauvais/Tille Airdrome.
"670th Bombardment Squadron (L) History"
Transcription from USAF Archives

The next day the Beauvvais-Tille airdrome was hit, with twelve crews taking part. 2d Lt's Brown, Hillerman and Monroe received promotions to 1st Lt.
"671st Bomb Squadron (L) Unit History"
Gordon Russell and Jim Kerns

After a four day recess the 416th Bomb Group reached a new bombing high, crossing the English Channel 11 times from May 7th thru May 13th to smash enemy installations in France and Belgium. The Havocs were out in force twice on the 7, 8, 9, 11 and 12th of May, while just once on the 13th. No mission was flown on May 10th because of poor weather.

Marshalling Yards, Airdromes and "No-Balls" were hit in the weeks operations which culminated in a great loss to the 671st Bomb Squadron.

Target: Beauvois-Fille Results: Good


---