416th Bombardment Group (L)
Mission # 82 -- June 21, 1944, Wednesday PM
Middel Straete, France
NOBALL (XI/A/149)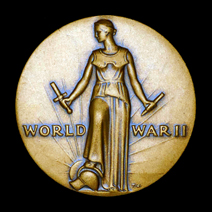 Previous Mission # 81
Mission List
Next Mission # 83
Return to Table of Contents
---
Summary of Operations
Field Order : 94-386
OpRep # : 82
Nature of Mission : Bombing
Mission Status : Attacked
Bombing Altitude : 11,700 feet
Take-off Time : 1833
Time Over Target : 2030
Landing Time : 2128
Duration (Hrs:Min) : 2:55


Place of Take-Off : AAF-170 Wethersfield RAF Station, England
A/C Dispatched : 33 Total -- 26 A-20G's, 5 A-20J's, 2 B-26's (PFF)
Target Number : Z 3181
Illustration &nbsp : A/149/1
Illustration Ref : 028087
Secondary Target : No Alternate Targets Authorized
Summary of Results : Unobserved. PFF Aircraft used.

Primary Target Latitude/Longitude: 50.84333,2.29194 (50° 50' 36" N, 2° 17' 31" E)
(Latitude/Longitude based on Key Publishing Ltd Aviation Forums, Thread: Noball Targets: Is a German list of V1 sites available?)
(See Latitude/Longitude Coordinates and Target Identifiers for more information.)

Scanned original Mission 82 documents (multipage PDF files)
Mission Folder
Reports Folder
OpRep # 82
Fuel Use
If nothing happens on Click, check to see if the PDF file was automatically saved to your computer. Depending on Internet speed, the display or download may be slow.
These Public Domain, Declassified Mission documents were graciously provided to the 416th BG Archive by the dedicated staff of the
Air Force Historical Research Agency
(AFHRA).
An on-line index of records held by AFHRA up to 2001 is available at
Air Force History Index.org
.
Most of these PDF files are unaltered originals provided by the AFHRA, a few have been re-organized.
Pages may be out of sequence; files may contain scanned blank pages and/or pages scanned upside-down; some pages may be included in more than one file.
The "Mission Folder" usually contains the majority of documents for a Mission, including Field Orders, Status Reports, Pilot Interrogations, Photos (if available), etc.
---
Loading List 1, Box I
Loading List 2, Box II
---
Mission Loading Lists Transcription
Mission # 82 -- June 21, 1944, Wednesday PM
Middel Straete, France -- NOBALL (XI/A/149)
Included are Box, Flight and Position; Bomb Squadron; Aircraft Serial Number, Fuselage Code and Model; and Crew Members
transcribed from individual mission Loading List documents by Chris and Mary Adams and Carl Sgamboti.
Some information, such as Squadron, Serial Number, etc. has been expanded from other documents.
Box I -- Flight I
1 670th
43-9439 F6-J A-20J
Maj Meng, W.J.
Lt Powell, V.H.
S/Sgt Stobert, R.F.
S/Sgt Glynn, F.P.
2 669th
43-21712 2A-H A-20J
Lt Col Aylesworth, T.R.
Lt Lytle, W.M.
S/Sgt Sabadosh, J.W.
S/Sgt Floyd, C.F.
4 670th
43-9227 F6-F A-20G
Lt Nordstrom, A.W.
S/Sgt Gossett, J.D.
S/Sgt Miller, R.L.

5 670th
43-9455 F6-T A-20J
Lt Col Farmer, W.W.
Maj Thomas, W.P.
S/Sgt Wilson, J.E.
S/Sgt Binney, I.
Box I -- Flight II
1 668th
43-9907 5H-O A-20G
Lt Ebenstein, G.
S/Sgt Perkins, H.
Sgt Newell, S.P.

2 668th
43-10210 5H-Q A-20G
Lt Miracle, R.V.
S/Sgt Sieg, B.C.
S/Sgt Burkhalter, J.C.

3 668th
43-9745 5H-I A-20G
Lt Lesher, R.D.
S/Sgt Antanaitis, A.J.
S/Sgt Hedrick, H.R.

4 668th
43-9894 5H-R A-20G
Lt Poindexter, R.D.
S/Sgt Simpson, D.H.
T/Sgt Robbins, L.G.

5 668th
43-10226 5H-E A-20G
Lt Meredith, R.G.
S/Sgt Hill, A.A.
S/Sgt MacDonald, R.W.

6 668th
43-21764 5H-X A-20G
Lt Hill, L.E.
S/Sgt Burch, R.W.
S/Sgt Yost, C.H.

Box I -- Flight III
1 670th
43-9224 F6-E A-20G
Lt Monroe, H.A.
S/Sgt Kidd, W.L.
S/Sgt Risko, S.

2 670th
43-9680 F6-R A-20G
Lt Hillerman, J.P.
Sgt Martinez, L.
Sgt Paules, E.F.

3 670th
43-9689 F6-I A-20G
Lt Atkinson, P.G.
S/Sgt Swafford, J.O.
S/Sgt Glynn, P.F.

4 669th
43-10147 2A-K A-20G
Lt Greene, W.J.
S/Sgt Ochaba, J.A.
S/Sgt Colbert, W.F.

5 670th
43-9387 F6-H A-20G
Lt McGlohn, C.L.
S/Sgt Moran, J.W.
S/Sgt Driskill, P.B.

6 670th
43-9978 F6-S A-20G
Lt Rooney, R.J.
S/Sgt McCleary, H.M.
S/Sgt DiNapoli, S.F.

Box I
SPARE 670th
43-9892 F6-L A-20G
Lt McBride, L.R.
S/Sgt McKee, J.
S/Sgt Eutsler, R.
[Not Airborne]

Box II -- Flight I
1 671st
43-9645 5C-R A-20J
Capt Jackson, C.R.
Lt Maltby, A.H.
Sgt Burns, D.E.
Sgt Daniel, W.J.
2 668th
43-21750 5H-S A-20J
Lt Shaefer, R.F.
Lt Burg, J.J.
S/Sgt Fejes, J.A.
S/Sgt Judd, E.R.
3 670th
43-9209 F6-K A-20G
Lt Hall, R.B.
Sgt Blackford, D.S.
Sgt Burger, L.C.

Box II -- Flight II
1 669th
43-9717 2A-N A-20G
Lt Peck, W.A.
S/Sgt Bergeron, A.E.
S/Sgt Young, C.E.

2 669th
43-9929 2A-C A-20G
Lt Connor, J.S.
S/Sgt Rodgers, H.C.
S/Sgt VanDuyne, J.E.

3 669th
43-9181 2A-A A-20G
Lt Land, W.H.
S/Sgt Alden, S.F.
S/Sgt Ballinger, R.L.

4 669th
43-9900 2A-Q A-20G
Lt Behlmer, R.L.
S/Sgt Rice, R.W.
S/Sgt Ferguson, W.G.

5 669th
43-9743 2A-W A-20G
Lt Siggs, W.C.
S/Sgt Nicks, R.W.
S/Sgt Radlich, N.

6 669th
43-9943 2A-F A-20G
Lt Shainberg, N.V.
S/Sgt Rogers, J.L., Jr.
S/Sgt Fleischman, G.I.

Box II -- Flight III
1 671st
43-21724 5C-A A-20J
Lt DeMand, F.W.
Lt Hanlon, R.J.
S/Sgt Troyer, R.J.
S/Sgt Middleton, C.W.
2 671st
43-9925 5C-G A-20G
Lt Murray, T.J.
S/Sgt DeBower, D.H.
S/Sgt Jones, R.J.

3 671st
43-10165 5C-H A-20G
Lt Zubon, M.
T/Sgt Tanner, J.R.L.
S/Sgt Russell, W.C.

4 671st
43-9363 5C-L A-20G
Lt Adams, J.D.
S/Sgt Marion, H.A.
S/Sgt Adams, V.P.

5 671st
43-9711 5C-M A-20G
Lt Morehouse, R.C.
S/Sgt Zygiel, L.A.
S/Sgt Burgess, A.J.

6 671st
43-9393 5C-K A-20G
Lt York, R.W.
S/Sgt Wilds, H.J.
S/Sgt Ashton, L.A.

Box II
SPARE 671st
43-9937 5C-B A-20G
Lt Durante, A.R.
S/Sgt Best, H.T.
S/Sgt DeGiusti, I.R.
[Not Airborne]

---
Group and Unit Histories
Mission # 82 -- June 21, 1944, Wednesday PM
Middel Straete, France -- NOBALL (XI/A/149)
"416th Bombardment Group (L) - Group History 1944"
Transcribed from USAF Archives

On the following day a new technique for our Group was employed. A B-26 Marauder led each of our two boxes in an attack on the Middel Straete Noball target. The Marauders, employing PFF, or Pathfinder, technique, pickup the target and bombed. Our two boxes, led by Maj. Meng and Capt. Jackson, dropped on the B-26's. The bomb run lasted seven minutes and the bombing was done through clouds as "thick as a table-top". Results were unobserved.
"Attack Bombers, We Need You! A History of the 416th Bomb Group"
Ralph Conte
Page 100
Mission #82 - 21 June - Middel Straits. Major Meng and Lt. Powell, BN led Box I with Lt. Col. Aylesworth and Lt. Lytle, BN as deputy. Lt. Col. Farmer and Major Thomas, a visitor also flew behind Meng. Lts. DeMand and Hanlon, BN, led a flight. Cloud cover at the target area required Pathfinder Bombing, or PFF, following B-26s which use electronic equipment to zero in on the target, they drop their bombs, and our formations, release theirs. Bombing was in groups of 15 planes, another unusual manner experiment. Evidently everything went as planned as the target was photoed as being washed out. No flak or fighters were a problem. All returned safely.
"670th Bombardment Squadron (L) History"
Transcription from USAF Archives

Major Meng led the June 21st attack on the Middel Straete noball site in which we had ten crews participating. The results of this mission were unobserved. It was a pathfinder led attack and bombing was accomplished through the clouds.
"671st Bomb Squadron (L) Unit History"
Gordon Russell and Jim Kerns

Target: Middel Straite Results: Unobserved

It seems that the No-Ball targets are back for awhile, for this Group went out again on the evening of June 21st to hit these ski-sites. In the last week the Jerrys have put some of their pilotless planes into operation, and this can be determined as the cause for so much attention being put to the No-Balls for bombing by all Groups in this theater. Although the pilotless plane do not present a serious problem at the present time, if allowed to continue with their operation over England, they would eventually have to be taken as serious for if enough of these planes were to be launched they could do great damage in certain areas within their range. Reports have come through that these planes travel at the rate of some 300 miles per hour and carry a lethal load of 2» to 3 thousand pounds of TNT. This is equivalent to a one ton bomb hitting the ground and causes the same amount of damage.

The formation took off to assemble into boxes of 15 aircraft, something new with this group. In addition, two pathfinders were scheduled to lead the boxes respectively. These pathfinders were B-26's from the Ninth Air Force Pathfinder Group now operating over enemy territory with considerable success. The formation was to bomb through the overcast, which was forecast to be over the target area. Aside from the cloud cover, the target to be hit presented a small aiming point that minute precision had to be accomplished in order to hit the target. The mission met with success, all ships returning, and it was believed the target was knocked out.


---
---