416th Bombardment Group (L)
Mission # 87 -- June 29, 1944, Thursday PM
St. Hilaire to Vitre, France
Railroad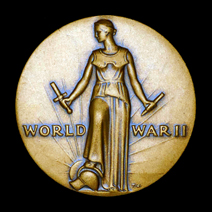 Previous Mission # 86
Mission List
Next Mission # 88
Return to Table of Contents
---
Summary of Operations
Field Order : 105-401
OpRep # : 90
Nature of Mission : Bombing
Mission Status : Attacked
Bombing Altitude : 3,000 feet
Take-off Time : 1727
Time Over Target : 1935 - 1942
Landing Time : 2134
Duration (Hrs:Min) : 4:07


Place of Take-Off : AAF-170 Wethersfield RAF Station, England
A/C Dispatched : 36 Total -- 30 A-20G's, 6 A-20J's
Illustration Ref : Y-396769, Y-386646, Y-378615, Y-336569, 4802W/59 - 089072, 4802W/15 - 022030
Summary of Results : Bombing results by flight ranged from Unknown to Excellent.

Primary Target Latitude/Longitude: 48.19932,-1.19058 (48° 11' 58" N, 1° 11' 26" W)
(Latitude/Longitude based on The "Coordinates Translator", (LZ1) vY378615)
(See Latitude/Longitude Coordinates and Target Identifiers for more information.)

Scanned original Mission 87 documents (multipage PDF files)
Mission Folder
Reports Folder
OpRep # 90
Fuel Use
If nothing happens on Click, check to see if the PDF file was automatically saved to your computer. Depending on Internet speed, the display or download may be slow.
These Public Domain, Declassified Mission documents were graciously provided to the 416th BG Archive by the dedicated staff of the
Air Force Historical Research Agency
(AFHRA).
An on-line index of records held by AFHRA up to 2001 is available at
Air Force History Index.org
.
Most of these PDF files are unaltered originals provided by the AFHRA, a few have been re-organized.
Pages may be out of sequence; files may contain scanned blank pages and/or pages scanned upside-down; some pages may be included in more than one file.
The "Mission Folder" usually contains the majority of documents for a Mission, including Field Orders, Status Reports, Pilot Interrogations, Photos (if available), etc.
---
Loading List 1, Box I
Loading List 2, Box II
---
Missing Air Crew Reports, Aircraft Accident Reports, and other incidents


Date
Report



A/C
Serial #
Type
Mis-
sion
#
Bomb
Sq
Location
Personnel (Status when available)
Jun 29, 1944
Thursday
No_Report
43-21750
A-20J
87
668
Shaefer, Richard F. (WIA)
Lytle, William M. (Not Injured)
Fejes, John Andrew Jr. (WIA)
Judd, Earl R. Jr. (WIA)
Jun 29, 1944
Thursday
MACR
6192
43-9684
A-20G
87
668
NE St Lo, Fr.
Baxter, Bruce Edward (MIA, KIA)
Potter, Harold A. (MIA, POW, RTD)
Ernstrom, Reed Ludvig (MIA, KIA)
Jun 29, 1944
Thursday
No_Report
43-9900
A-20G
87
669
Elliott, Donald W. (Not Injured)
McGuire, John J. (WIA)
Mani, Jack (WIA)
To view more information regarding an Incident/Report, click on the Report hyperlink.
(
= Entries having actual Reports available for review.
= Entries having additional Images or Photos.)
To view an individual's Memorial page, click on the "Name" hyperlink.
---
Mission Loading Lists Transcription
Mission # 87 -- June 29, 1944, Thursday PM
St. Hilaire to Vitre, France -- Railroad
Included are Box, Flight and Position; Bomb Squadron; Aircraft Serial Number, Fuselage Code and Model; and Crew Members
transcribed from individual mission Loading List documents by Chris and Mary Adams and Carl Sgamboti.
Some information, such as Squadron, Serial Number, etc. has been expanded from other documents.
Box I -- Flight I
1 671st
43-9914 5C-X A-20J
Maj Willetts, D.L.
Lt Royalty, P.G.
T/Sgt Larronde, F.H.
S/Sgt Lempka, H.A.
2 671st
43-9221 5C-F A-20G
Lt Merchant, W.A.
S/Sgt Harp, C.J.
S/Sgt Brown, K.P.

3 671st
43-9493 5C-V A-20G
Lt Col Ford, T.R.
S/Sgt Sylva, H.J.
Sgt Elliott, F.W.

4 671st
43-9393 5C-K A-20G
Lt Greenley, R.E.
S/Sgt Worden, H.C.
S/Sgt Rzepka, J.J.

5 671st
43-9951 5C-P A-20G
Lt Miller, J.H.
S/Sgt Schrom, R.G.
S/Sgt Galender, J.

6 671st
43-9711 5C-M A-20G
Lt Morehouse, R.C.
S/Sgt Zygiel, L.A.
S/Sgt Burgess, A.J.

Box I -- Flight II
1 671st
43-21711 5C-S A-20J
Lt Cole, H.P.
Lt Beck, J.T.
S/Sgt Fandre, B.G.
S/Sgt Chvatal, F.R.
2 671st
43-10165 5C-H A-20G
Lt Zubon, M.
T/Sgt Tanner, J.R.L.
S/Sgt Russell, W.C.

3 671st
43-9220 5C-E A-20G
Lt Perkins, R.D.
S/Sgt Sherry, V.N.
S/Sgt Linneman, R.H.

4 671st
43-9925 5C-G A-20G
Lt Platter, E.T.
S/Sgt Johnson, K.L.
S/Sgt Czech, J.L.

5 671st
43-9363 5C-L A-20G
Lt Adams, J.D.
S/Sgt Zeikus, A.J.
S/Sgt Clearman, P.L.

6 671st
43-9714 5C-N A-20G
Lt York, R.W.
S/Sgt Ashton, L.A.
S/Sgt Wilds, H.J.

Box I -- Flight III
1 668th
43-21750 5H-S A-20J
Lt Shaefer, R.F.
Lt Lytle, W.M.
S/Sgt Fejes, J.A.
S/Sgt Judd, E.R.
2 668th
43-9745 5H-I A-20G
Lt Peede, L.G.
Sgt Fetko, C.
Sgt Brown, D.M.

3 668th
43-9894 5H-R A-20G
Capt Conant, H.F.
Sgt Wright, R.E.
Sgt Novak, S.G.

4 668th
43-9194 5H-C A-20G
Lt Downing, W.E.
S/Sgt Dickenson, E.S.
S/Sgt Hornbeck, K.E.

5 668th
43-9684 5H-K A-20G
F/O Baxter, B.E.
Sgt Ernstrom, R.L.
Sgt Potter, H.A.

6 668th
43-10226 5H-E A-20G
Lt Colquitt, J.K.
Sgt Giesy, S.H.
Sgt Cherry, F.E.

Box I
SPARE 668th
43-9935 5H-F A-20G
Lt Bartmus, G.F.
S/Sgt Orr, J.R.
S/Sgt Simpson, D.H.
[No Sortie Returned Early as Briefed]

Box II -- Flight I
1 670th
43-9452 F6-Q A-20J
Capt Hulse, D.A.
Lt Conte, R.
S/Sgt Allred, F.D.
S/Sgt Stephens, D.W.
2 670th
43-9209 F6-K A-20G
Lt Hall, R.B.
Sgt Blackford, D.S.
Sgt Burger, L.C.

3 670th
43-9217 F6-D A-20G
Lt Leonard, T.J.
Sgt Dias, M.E.
Sgt Nowosielski, H.J.

4 670th
43-9224 F6-E A-20G
Lt Monroe, H.A.
S/Sgt Kidd, W.L.
S/Sgt Risko, S.

5 670th
43-9680 F6-R A-20G
Lt Hillerman, J.P.
Sgt Paules, E.F.
Sgt Martinez, L.

6 670th
43-9387 F6-H A-20G
Lt McGlohn, C.L.
S/Sgt Moran, J.W.
S/Sgt Driskill, P.B.

Box II -- Flight II
1 670th
43-21467 F6-W A-20J
Lt Rudisill, R.S.
Lt Joost, R.H.
S/Sgt Riley, R.K.
Lt Lindsay, G.E.
[Lindsay (4th CCU)]
2 670th
43-9892 F6-L A-20G
Lt Brown, N.G.
S/Sgt White, H.E.
S/Sgt Addleman, R.F.

3 670th
43-10211 F6-O A-20G
Lt McBride, L.R.
S/Sgt McKee, J.
S/Sgt Eutsler, R.

4 670th
43-9750 F6-M A-20G
Lt Ostrander, W.B.
S/Sgt Wilson, J.E.
S/Sgt Binney, I.

5 670th
43-9200 F6-A A-20G
Lt Singletary, R.B.
Sgt Cianciosi, A.A.
Sgt Wiggins, H.G.

6 670th
43-9380 F6-N A-20G
Lt Johnson, E.L.
S/Sgt Donahue, W.J.
S/Sgt Brayn, M.R.

Box II -- Flight III
1 669th
43-9450 2A-S A-20J
Lt DeMun, E.E.
Lt Smith, W.L.
S/Sgt Rosenstein, M.
S/Sgt Carney, H.O.
2 669th
43-9943 2A-F A-20G
Lt Tripp, W.F.
S/Sgt Scott, J.O.
S/Sgt Mallory, D.F.

3 669th
43-9743 2A-W A-20G
Lt Renth, E.J.
S/Sgt LaNave, O.D.
S/Sgt Wing, J.S.

4 669th
43-9376 2A-O A-20G
Lt Connor, J.S.
S/Sgt Rodgers, H.C.
S/Sgt VanDuyne, J.E.

5 669th
43-9900 2A-Q A-20G
Lt Elliott, D.W.
Sgt McGuire, J.J.
Sgt Mani, J.

6 669th
43-9840 2A-V A-20G
Lt Blomgren, J.E.
Sgt Bookach, M.
Sgt Fleming, L.R.

Box II
SPARE 671st
43-9937 5C-B A-20G
Lt Durante, A.R.
S/Sgt Best, H.T.
S/Sgt DeGiusti, I.R.
[No Sortie Returned Early as Briefed]

---
Group and Unit Histories
Mission # 87 -- June 29, 1944, Thursday PM
St. Hilaire to Vitre, France -- Railroad
"416th Bombardment Group (L) - Group History 1944"
Transcribed from USAF Archives

Dropping down to 3,000 feet for the first time since the 15th, Major Willetts and Captain Hulse led two boxes in an attack on targets on the railroad from St. Hilaire to Vitre. Bombing in flights of sixes, there were six separate targets. The bridge at St. Hilaire received direct hits and near misses with probable destruction or severe damage resulting. Hits were scored on a highway and on a 9-span bridge, possibly breaching the bridge or causing severe damage to it. One aircraft was hit by enemy fire at St. Lo and was seen to crash northeast of that city. The pilot was Flight Officer Bruce E. Baxter. His two gunners were Sgt. R.L. Ernstrom and Sgt. H.A. Potter. One chute was seen to emerge from the falling plane. All are listed as "Missing in Action." It had been F/O Baxter's first operational mission.
"Attack Bombers, We Need You! A History of the 416th Bomb Group"
Ralph Conte
Page 102
Mission #87 - 29 June - St. Hillaire-Vitre Railroad Junction. - Major Willetts and Lt. Royalty, BN led this mission. Lts. Shaefer and Burg, BN led Box II. Lts. Cole and Beck, BN and Captain Hulse and Lt. Conte, BN led flights. Each box of six flights had separate targets to zero in on, with excellent results. The ack-ack gunners cut their fuses and aimed for one particular box and that contained a first mission pilot, F/O Baxter, who had with him gunners Enstrom and Potter, both on their second mission. Flak burst amid ships, bursting in flame. No one saw chutes open, although Potter did turn up as an escapee from a POW camp. Engstrom and Baxter were not accounted for. Other heavy damage occurred to Lts. Shaefer and Downing, both of whom had to return to the English coast with forced landings. Captain Conant's plane was severely damaged, but he managed to coax it back to base.
"668th Bombardment Squadron (L) History"
Transcription from USAF Archives

On 29 June, Flight Officer Bruce E. Baxter, T-2090 and his gunners, Sergeant Reed L. Ernstrom, 19 171 760, and Sergeant Harold A. Potter, 16 119 390, were reported Missing in Action after a mission against St. Hilaire - Vitre Railroad. All recent arrivals in the combat zone, Flight Officer Baxter was on his first mission, while both gunners were flying their second.
"670th Bombardment Squadron (L) History"
Transcription from USAF Archives

Rainy weather grounded the planes again on the 26th, 27th and 28th. On the 28th the squadron gained two more pilots, 2nd Lts Barausky and Sparling, giving us a total of 26 pilots.

Flying was resumed on June 29th when 12 of our crews participated in a late evening attack on the railroad between St Hilaire and Vitre.
"671st Bomb Squadron (L) Unit History"
Gordon Russell and Jim Kerns

June 26th û July 6th , 1944

Typical English weather, complete with clouds, rain and mist, confined the 416th Bomb Group to just five missions during this period. Formations went over France once on the 29th of June, the 30th of June and the 4th of July; and finally twice on July 6th . The two June missions were cake runs, but the ships ran into a little trouble in the last three. On July 4th Captain Jackman of the 670th Squadron made a single engine hop back across the channel. He was carrying a cameraman from the 4th Combat Camera Unit assigned to this Group, and, upon reaching England, Captain Jackman ordered the man to jump, which he did. However, for some reason which will never be known, the chute fail to open until it reached the ground, enough said.
---
---
"The 9th Air Force in World War Two"
Kenn Rust
Page 89

---