416th Bombardment Group (L)
Mission # 90 -- July 5, 1944, Wednesday PM
Merlemont, France
NOBALL "E" Headquarters - Chateau (XI/E/3)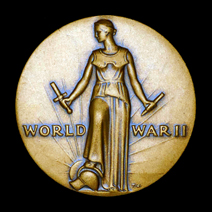 Previous Mission # 89
Mission List
Next Mission # 91
Return to Table of Contents
---
Summary of Operations
Field Order : 111-409
OpRep # : 96
Nature of Mission : Bombing
Mission Status : Attacked
Bombing Altitude : 12,500 feet
Take-off Time : 1851
Time Over Target : 2035 - 2038
Landing Time : 2153
Duration (Hrs:Min) : 3:02


Place of Take-Off : AAF-170 Wethersfield RAF Station, England
A/C Dispatched : 37 Total -- 29 A-20G's, 6 A-20J's, 2 B-26's (PFF)
Target Number : Z 3173
Illustration &nbsp : E/3/1
Illustration Ref : 049048
Summary of Results : Box 1 - Excellent. Box 2 - Poor.

Primary Target Latitude/Longitude: 49.39108,2.16857 (49° 23' 28" N, 2° 10' 7" E)
(Latitude/Longitude based on Google Maps, Visual match to Target Illustration)
(See Latitude/Longitude Coordinates and Target Identifiers for more information.)

Scanned original Mission 90 documents (multipage PDF files)
Mission Folder
Reports Folder
OpRep # 96
Fuel Use
If nothing happens on Click, check to see if the PDF file was automatically saved to your computer. Depending on Internet speed, the display or download may be slow.
These Public Domain, Declassified Mission documents were graciously provided to the 416th BG Archive by the dedicated staff of the
Air Force Historical Research Agency
(AFHRA).
An on-line index of records held by AFHRA up to 2001 is available at
Air Force History Index.org
.
Most of these PDF files are unaltered originals provided by the AFHRA, a few have been re-organized.
Pages may be out of sequence; files may contain scanned blank pages and/or pages scanned upside-down; some pages may be included in more than one file.
The "Mission Folder" usually contains the majority of documents for a Mission, including Field Orders, Status Reports, Pilot Interrogations, Photos (if available), etc.
---
Loading List 1, Box I
Loading List 2, Box II
Loading List 3, Box III
(Window Mission)
---
Missing Air Crew Reports, Aircraft Accident Reports, and other incidents


Date
Report



A/C
Serial #
Type
Mis-
sion
#
Bomb
Sq
Location
Personnel (Status when available)
Jul 5, 1944
Wednesday
No_Report
43-9455
A-20J
90
670
Abandoned RAF field, England
Jackson, Chester Ronald (Not Injured)
Maltby, Alfred H. (WIA)
Burns, Donald E. (Not Injured)
Allen, Byron Kidd (KIA)
Jul 5, 1944
Wednesday
No_Report
43-9217
A-20G
90
670
Leonard, Thomas J. (WIA)
Evans, O. D. (Not Injured)
Palmer, Thomas A. (Not Injured)
To view more information regarding an Incident/Report, click on the Report hyperlink.
(
= Entries having actual Reports available for review.
= Entries having additional Images or Photos.)
To view an individual's Memorial page, click on the "Name" hyperlink.
---
Mission Loading Lists Transcription
Mission # 90 -- July 5, 1944, Wednesday PM
Merlemont, France -- NOBALL "E" Headquarters - Chateau (XI/E/3)
Included are Box, Flight and Position; Bomb Squadron; Aircraft Serial Number, Fuselage Code and Model; and Crew Members
transcribed from individual mission Loading List documents by Chris and Mary Adams and Carl Sgamboti.
Some information, such as Squadron, Serial Number, etc. has been expanded from other documents.
Box I -- Flight I
1 670th
43-9455 F6-T A-20J
Capt Jackson, C.R.
Lt Maltby, A.H.
Sgt Burns, D.E.
Pfc Allen, B.K.
[Allen (4th CCU)]
2 670th
43-9439 F6-J A-20J
Capt Prentiss, R.B.
Lt McBrien, R.T.
Sgt Wright, R.E.
S/Sgt Sylva, H.J.
3 670th
43-9227 F6-F A-20G
Lt Nordstrom, A.W.
S/Sgt Gossett, J.D.
S/Sgt Miller, R.L.

4 670th
43-9217 F6-D A-20G
Lt Leonard, T.J.
S/Sgt Evans, O.D.
S/Sgt Palmer, T.A.

Box I -- Flight II
1 669th
43-10135 2A-T A-20J
Capt Huff, M.J.
Lt Kupits, J.
S/Sgt Prindle, C.A.
S/Sgt Epps, E.T.
2 669th
43-9900 2A-Q A-20G
Lt Tripp, W.F.
S/Sgt Scott, J.O.
S/Sgt Mallory, D.F.

3 669th
43-9717 2A-N A-20G
Lt Hayter, E.R.
S/Sgt Melchoir, F.E.
S/Sgt Holloway, R.G.

4 669th
43-9743 2A-W A-20G
Lt Siggs, W.C.
S/Sgt Nicks, R.W.
S/Sgt Radlich, N.

Box I -- Flight III
1 668th
43-9907 5H-O A-20G
Lt Ebenstein, G.
S/Sgt Adair, F.L.
S/Sgt Love, C.F.

2 668th
43-10176 5H-T A-20G
Lt Andersen, C.J.
Sgt Euga, P.G.
Sgt Schafer, E.L.

3 668th
43-9362 5H-L A-20G
Lt Colquitt, J.K.
Sgt Giesy, S.H.
Sgt Cherry, F.E.

4 668th
43-21819 5H-K A-20G
Lt Kreh, E.B.
S/Sgt Shelton, E.
S/Sgt Schenck, D.R.

Box I -- Flight IV
1 669th
43-9376 2A-O A-20G
Lt Peck, W.A.
S/Sgt Bergeron, A.E.
S/Sgt Kelton, H.E.

2 669th
43-10147 2A-K A-20G
Lt Clark, H.B.
S/Sgt Sabadosh, J.W.
S/Sgt Floyd, C.F.

3 669th
43-9943 2A-F A-20G
Lt Poundstone, L.E.
Sgt Burland, A.J.
Sgt Heath, K.

4 669th
43-9961 2A-E A-20G
Maj Napier, J.G.
S/Sgt Rogers, J.L., Jr.
S/Sgt Fleischman, G.I.

Box I
SPARE 668th
43-9195 5H-D A-20G
Lt Svenson, R.R.
S/Sgt Fild, P.G.
S/Sgt Pfenning, G.H.
[Returned Early as Briefed No Sortie]

Box II -- Flight I
1 669th
43-9450 2A-S A-20J
Lt Sommers, H.L.
Lt McQuade, R.J.
S/Sgt Rosenstein, M.
S/Sgt Carney, H.O.
2 668th
43-21717 5H-P A-20J
Capt McNulty, G.M.
Lt Bursiel, F.H.
Sgt Novak, S.G.
S/Sgt Mayhew, A.E.
[Mayhew (4th CCU)]
3 669th
43-9929 2A-C A-20G
Lt Penttila, W.L.
Sgt Dugan, J.D.
Sgt Curtis, L.B.

4 669th
43-9840 2A-V A-20G
Lt Boukamp, T.
S/Sgt Colosimo, R.J.
S/Sgt Wing, J.S.

Box II -- Flight II
1 670th
43-9689 F6-I A-20G
Lt Atkinson, P.G.
S/Sgt Swafford, J.O.
S/Sgt Glynn, P.F.

2 670th
43-9380 F6-N A-20G
Lt Sommers, D.T.
Sgt Johnson, J.L.
Sgt Zaklikiewicz, S.R.

3 670th
43-9224 F6-E A-20G
Lt Grunig, D.B.
Sgt Dias, M.E.
Sgt Nowosielski, H.J.

4 670th
43-9892 F6-L A-20G
Lt Hillerman, J.P.
Sgt Paules, E.F.
Sgt Wilson, B.R.

Box II -- Flight III
1 670th
43-9978 F6-S A-20G
Lt Rooney, R.J.
S/Sgt McCleary, H.M.
Sgt Leahigh, L.L.

2 670th
43-9209 F6-K A-20G
Lt Hall, R.B.
Sgt Blackford, D.S.
Sgt Burger, L.C.

3 670th
43-9750 F6-M A-20G
Lt Singletary, R.B.
Sgt Cianciosi, A.A.
Sgt Wiggins, H.G.

4 670th
43-9387 F6-H A-20G
Lt McBride, L.R.
S/Sgt McKee, J.
S/Sgt Eutsler, R.

Box II -- Flight IV
1 668th
43-10210 5H-Q A-20G
Lt Miracle, R.V.
S/Sgt Daugherty, L.M.
S/Sgt Hibbs, C.L.

2 668th
43-21764 5H-X A-20G
Lt Clausen, T.
Sgt Fetko, C.
Sgt Brown, D.M.

3 668th
43-9935 5H-F A-20G
Lt Kenny, J.P.
Sgt Spadoni, J.K.
Sgt Noteriani, F.

4 668th
43-9379 5H-G A-20G
Lt Downing, W.E.
S/Sgt Dickenson, E.S.
S/Sgt Hornbeck, K.E.

Box II
SPARE 668th
43-10226 5H-E A-20G
Lt Meredith, R.G.
S/Sgt MacDonald, R.W.
Sgt Newell, S.P.
[Returned Early as Briefed No Sortie]

Box III -- Flight I (WINDOW)
1 670th
43-21467 F6-W A-20J
Lt Rudisill, R.S.
Lt Joost, R.H.
S/Sgt Riley, R.K.
S/Sgt Bonamo, A.J.
2 670th
43-9200 F6-A A-20G
Lt Johnson, E.L.
S/Sgt Donahue, W.J.
S/Sgt Brayn, M.R.

3 669th
43-9390 2A-G A-20G
Lt Renth, E.J.
S/Sgt LaNave, O.D.
S/Sgt Hoffman, R.C.

---
Group and Unit Histories
Mission # 90 -- July 5, 1944, Wednesday PM
Merlemont, France -- NOBALL "E" Headquarters - Chateau (XI/E/3)
"416th Bombardment Group (L) - Group History 1944"
Transcribed from USAF Archives

A day later, 37 aircraft were dispatched to destroy the Noball headquarters housed in a chateau at Merlemont. The flak encountered was extremely accurate and 23 aircraft suffered battle damage. Captain Jackson nursed his badly damaged plane back to Southern England where he crash landed. One of his gunners, Private First Class Byron K. Allen, bailed out of the stricken plane over the U.K; he was killed when his parachute failed to open from 1,000 feet. He was buried in the Cambridge American Military Cemetery in Cambridge, England. Although the weather over the target began to clear up, PFF, it was decided, would be used. The first box, led by Captain Jackson with Lt Maltby, B-N, scored excellent results. The bombs fell in a loose pattern 210 feet southwest of the M.P.I. One or two probable hits and near misses on the chateau may have caused its destruction or severe damage. Several hits were scored on unidentified buildings in the target area. At the last minute, a PFF failure forced Lt McQuade, B-N for Captain Sommers, leader of the second box, to bomb visually. His bombs fell southwest of the aiming point.
"Attack Bombers, We Need You! A History of the 416th Bomb Group"
Ralph Conte
Pages 105 - 106
Mission #90 - 5 July - Merlemont Headquarters Buildings. Captain Jackson and Lt. Maltby, BN led Box I with Captain Prentiss and Lt. McBrien, BN as deputy. Lts. Sommers and McQuade led Box II with Captain McNulty and Lt. Burseil as deputy. Captain Huff and Lt. Kupits led a flight. This was an unusual arrangements of flights and boxes. Only four planes to a flight and four flights to a box. Bombing was by box, so 16 planes had to drop when the lead bombardier of each box sighted and released his bombs.

This target was the German Noball Headquarters which means it had to be heavily defended, as our pilots soon found out. The first box zeroed in on the target for an excellent rating, while the second box earned a "poor" score. Captain Jackson took a flak hit which killed his left engine, damaging it to the extent he could not feather the prop, which remained flat, causing a difficult flying status. Speed was lost and the plane always wanted to turn to the left, so the pilot had to fight that continuously. He had to leave the formation, dropping altitude fast, so much so that he could barely make the English coast. His bombardier, Maltby was wounded. Before Jackson attempted a crash landing, he gave the bail-out signal to the crew to bail out. Only one man riding with him, a photographer PFC Byron K. Allen, from the 4th Combat Camera Unit, decided to jump. He did, but his chute did not open, resulting in his demise. Jackson sought any place to land and saw an abandoned RAF field so he crash landed successfully, with no further injury to his bombardier and remaining gunner. When the crew exited the ship, they found themselves being peppered by bullet shells falling out of the sky. It appeared a Spitfire was gunning at a Buzz-Bomb flying overhead. Many other planes in the formation suffered flak damage, but all were able to return to base.
"669th Bombardment Squadron (L) History"
Transcription from USAF Archives

On the fifth, Captain Sommers, with Lt. McQuade, B-N, led the second box of planes on a mission to destroy a Noball headquarters housed in a chateau at Merlemont. It was a flak-filled mission in which 23 planes received battle damage. When PFF equipment failed, Lt. McQuade had to bomb visually. The results of the mission were very satisfactory causing severe damage or possible destruction to the chateau.
"670th Bombardment Squadron (L) History"
Transcription from USAF Archives

A busy day was in store on July 5th, with the day being occupied with showdown inspections, innoculations and missions. The morning was taken up with a complete check on the clothing of enlisted men and officers, and a catching up on required shots, in preparation for the trip we hoped to take in the near future. The afternoon saw a mission depart to attack the Merlemont noball headquarters, which resulted in the second heaviest battle damage to our squadrons planes to date. Thirteen of our crews took part in a rough mission, with two crews directly feeling the brunt of the enemy anti aircraft fire. Lts Leonard and Maltby sustained wounds for which they received the Purple Heart.

The left engine of Capt Jackson's ship was hit by flak as the plane turned off the target, and it was put out of commission. The damage was such that feathering the left propeller was impossible, and the engine finally "froze" due to loss of oil. With the propeller frozen in a flat position, Capt Jackson experienced difficulty controlling the aircraft and lost approximately 30 miles per hour speed. Approaching Lydd, Kent, England the ship was down to an altitude of 1,000 feet. Capt Jackson gave the crew the warning that they could bail out, as he was going to crash land the ship. Only one member decided not to ride out the ship, PFC Byron K. Allen, a member of the 4th Combat Camera Unit riding with the crew to take pictures of the mission, left the ship, but his parachute failed to open sufficiently at such a low altitude, and he was instantly killed upon striking the ground. The aircraft was losing altitude at an extremely fast rate and it became necessary to put it down on the first available resemblance of an airfield. With exceptional skill Capt Jackson crashlanded on an abandoned RAF field without further injury to his crew. The ship came to a stop and the crew got out, only to be greeted by a hail of 50 calibre bullets from a Spitfire overhead shooting at a passing buzz bomb.
"671st Bomb Squadron (L) Unit History"
Gordon Russell and Jim Kerns

June 26th û July 6th , 1944

Typical English weather, complete with clouds, rain and mist, confined the 416th Bomb Group to just five missions during this period. Formations went over France once on the 29th of June, the 30th of June and the 4th of July; and finally twice on July 6th . The two June missions were cake runs, but the ships ran into a little trouble in the last three. On July 4th Captain Jackman of the 670th Squadron made a single engine hop back across the channel. He was carrying a cameraman from the 4th Combat Camera Unit assigned to this Group, and, upon reaching England, Captain Jackman ordered the man to jump, which he did. However, for some reason which will never be known, the chute fail to open until it reached the ground, enough said.
---
---