416th Bombardment Group (L)
Sgt. Joseph Alfred Buskirk
Airplane Mechanic-Gunner, 12064124
Evaded Capture
669th Bombardment Squadron (L)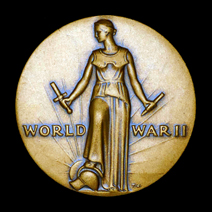 Return to Table of Contents
Return to POW/Evader Index
---
Born: 16-Jul-1910, New York City, New York

Entered Military Service: Date: 29-Apr-1942 At: New York City, NY
NARA Enlistment Record: Enlisted Serial # 12064124

POW summary:
Fail to Return Date: 6-Aug-1944
Evaded Capture for 3 weeks until Liberated by Allies
Return Date: 27-Aug-1944

Died: 1-Apr-1973

On-line Memorials:
National World War II Registry
Find-A-Grave

---
Extracts from Buskirk, Joseph A. (SGT.) Escape & Evasion Report EE-1200 (Original NARA Report)


MIS-X Report Number: EE-1200 / IS9 Report Number: I.S.9(WEA)/1/75/2340
Interviewed by I.S.9 (WEA): 27 Aug 44
Date missing in action: 8-6-44
Date arrived in UK: 8-28-44



Narrative (Appendix "C")

Buskirk and Hay MIA 6 Aug

We joined one another immediately on landing. The crowd hid our equipment, took us to the woods, and showed us that we were at Carsix (7 KM NE Bernay, Eure). One man had started to lead us to his house when we saw the Germans and scattered. We became separated from the French and lived in the woods until the afternoon of 9 August.

We recognized a man who was working in the fields, as the man who had wanted to take us in, and approached him. He took us home, fed us and hid us in his barn for the night.

On 10 August he took by bicycle, to Courbepine (4 KM NW Bernay) to another farm. Here we had a straw shelter in the woods in which we lived for two days. We had blankets, and were given three good meals each day. On 24 August the Canadians came through and we reached the U.K on 28 August.

We do not know the names of these farmers; they were both members of the FFI.



Narrative 2

On the bomb run flak knocked out the left engine. The right was badly shot up and also kept cutting out. Jettisoned bombs and equipment still losing altitude Bail-out at 10,000 ft.

Buskirk
Delayed to 8000 ft Somehow cut ear on way down. Twisted ankle on landing in a pasture hitting hard People just stood when I got up & out harness came forward. Hid chute for me with equipment They told me where Hay was and went with me & Crew in the apple orchard.


Hay
Delayed to 8000 ft. Landed in an apple orchard. People came running. Took equipment Jd by Buskirk


Both
Crowd showed us where we were on map Carsix 6 km Bernay Eure (SW Lisieux) Crowd took us to woods. One spoke Eng another started to lead us to his house but we saw G by fence & ran back to woods getting separated from helpers. G never came into woods - 6th [August]

Here till afternoon of 9th. Living on escape kit & green apples sleeping in open Second night found barn to sleep in. Water from rain hole for cattle.

Afternoon of 9th man who had started lead us to his house was working in fields, thought we were gone. We recognized him & went to him on edge of woods Took us home & fed us then brought Eng-speaking man. Said would hide us & give us civilian clothes until lines caught up to us. Night in his barn

10th by bicycle to Courbapine also near near Berney of another farmer who made us hiding place in woods with straw & blankets. Here two days then made us broth & straw shelter in pasture. When rained slept in barn. Three good meals a day. On 24th Canadians came.

25th
No transport 1st night but finally thru channels to Bayeaux N to U.K 28th August.

Know no names Farmers were all with FFI & out after G every night never knew where but took armband always.

[NOTEs: "Jd" is likely abbreviation for Jettisoned. "Eng" and "G" are likely abbreviations for "English" and "German"]

See also NARA E & E Report for Crewmember Sgt. Jamie Hay:
Escape & Evasion Report EE-1199 (Original NARA Report)


French Helpers listed in Escape & Evasion Report EE-1200:

Name Unknown, farmers, both members of the FFI
Helpers Identified in The Atlanta Constitution Newspaper Clipping, 17-May-1975:
Mr/Mrs Clotaire Larcher (I.S.9 Register of Helpers Index Name: Mme Clotaire LARCHER)


See E&E Reports for general information.
---
MACR 7850 Details



Notes:
A/C Last Sighted. Lost as a result of Enemy Anti-Aircraft. Hit by flak over target area. Requested heading to emergency landing strips. Received same. Last seen in vicinity of Lisieux, Fr., flying on heading of 270 deg.

Description:
Missing in Action: Lt. Col. W.W. Farmer, Sgt. J.E. Hay, Sgt. J.A. Buskirk--Last seen heading away from the target toward our lines, plane smoking.
(416th BG History 1944)

See also Mission # 116
---
Photos and Documents

Birth Index
New York

1925 NY Census

WW II Draft Registration
16-Oct-1940

WW II Draft Registration
16-Oct-1940

Joseph Buskirk

Joseph Buskirk

Newspaper Clipping
The Brooklyn Daily Eagle
03-Oct-1944

Newspaper Clipping
The Brooklyn Daily Eagle
03-Oct-1944

Newspaper Clipping
The Atlanta Constitution
17-May-1975

WW II Honoree
---
See Also:
Prisoner Of War (POW) Camps
Escape & Evasion (E&E) Reports
POW/E&E Terms and Acronyms
POW/E&E Sources, References, Resources